10 Questions to Ask Before Hiring a Small Business Marketing Consultant or Agency
Posted by Danielle MacInnis on 31 July 2022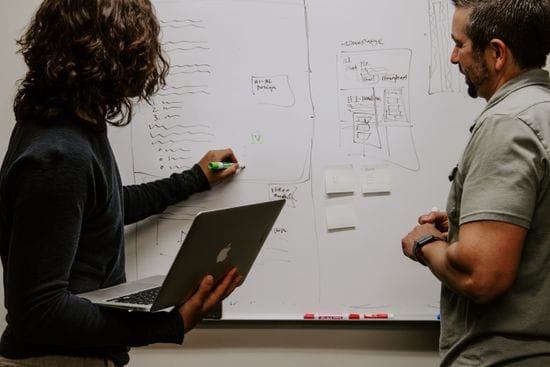 Small Business Marketing Consultants are often hired by businesses that need help with marketing strategies, advertising campaigns, social media, website design, graphic design, etc. They usually charge anywhere between $100-$200 per hour.
1. Do they have experience in my industry?

If you're looking for a small business marketing consultant with experience in your industry, make sure they've worked with similar companies. It's also helpful to find out how much experience they have in your industry.
2. Can I trust their expertise?
An excellent small business marketing consultant will be able to answer these questions. They should be able to tell you what kind of work they typically do for clients, whether they specialise in social media, email marketing, website design, etc., and their typical hourly rate. Look for their Google, Facebook and LinkedIn ratings as these are independent indicators of their experience and expertise.
3. Will they provide me with measurable results?
If you're looking for a small business marketing consultant who can help you achieve measurable results, you must ensure they understand how to measure success. This means that they'll be able to show you exactly what they've done for previous clients and how much money they've made for those clients. See what metrics they use and whether they create monthly reports for clients.
4. Are they willing to work within my budget?
A good small business marketing consultant will be honest about their fees. They should also be willing to discuss their fee structure with you upfront. It's not uncommon for consultants to charge by the hour, but some offer packages that include fixed monthly fees.
5. Is their pricing transparent?
You should be able to find the pricing on their website. Also, check out their portfolio of work. Are there any examples of projects similar to yours? Do they have a track record of success?
6. How do they work?
Check to see if they have a methodology for how they work with you. You need to know what to expect. Seeing their process will give you a level of comfort with their professionalism.
7. Certifications
Look to see if they are part of an industry association like the Australian Marketing Institute and what software accreditation they have.
8. General communication
How do they communicate? Are they quick to pick up the phone, or do they hide behind email? Getting a general feel about them and their communication is key to a successful relationship.
9. Do they do the work?
So many marketing agencies offshore their work. Is the person you engage with doing the work? If you pay for the expertise, you want to ensure they are doing the work.
10. Do your values align
A good partnership means that you are on the same page, and aligning your values is critical to a successful one. Unfortunately, you can only find out most people's values once working with them. This is why reviews are so important, but I suggest you have several conversations to see that your values are in alignment.
Related article: Tools you need when working with a marketing consultant, What a marketing consultant does.

Author:
Danielle MacInnis
About: Dan is a customer centric marketer and the owner of MacInnis Marketing a company that creates sales and marketing systems to attract customers and employees to companies that they love.
Connect via:
Twitter
LinkedIn
Post comment