What a marketing consultant does
Posted by Danielle MacInnis on 9 September 2016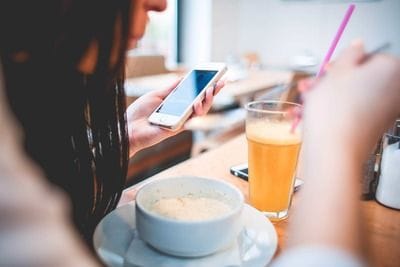 It has come to my attention that in small business there is a misconception about what a marketing consultant actually does? Maybe this is in part because many people believe marketing is just advertising and creating brochures. Well, I can't speak for other marketing consultants but I can help you understand what I believe the role of a marketing consultant is.
CUSTOMER CENTRIC PROBLEM SOLVING In my practice the main role I provide is to help your business understand the problem you solve for your customer. How does your product or service make their life easier, faster, more efficient, more enjoyable? In understanding how you can meet their needs you can serve them better and provide better value. This is the best marketing you can do for your business. Happy customers are likely to refer others and thus the business grows. This role of customer insight is a critical role for an effective marketing consultant. To have a real empathy for customers isn't something you can fake, you either have it or you don't.
RESEARCH The other role that I play is to help you uncover what your customers think of you. This insight helps you choose the right marketing strategies to grow your business. Give them more of what they want. This is often about creating some sort of customer insight process be it survey, customer feedback box, ringing key customers every month for a chat or providing another way for them to connect with you, perhaps online forum.
TARGETING AND SEGMENTATION Sometimes I help you identify who you should be targeting with your product or service and who you shouldn't. This process helps you identify the best spend and get the best return. Rather than trying to be all things to all people, you can focus your attention on your ideal customers. This clarity of focus, can make a real different to your marketing activities.
STRATEGIES TO GROW Consulting often means looking at your strategies to grow and building a marketing and sales model that will support your growth. Basically, I help you generate more enquiries from your ideal customer group. Once you have their attention, it is then all about showing them why they should buy from you and ensuring that the experience is a good one. A good place to start is building some insight about your customers (using a database) understanding and mapping out their buying cycle and building an integrated sales and marketing approach to each target customer group.
MARKETING PLAN Most small businesses don't have a documented plan. What they are trying to achieve with their business (their vision) and how they are going to get their (the execution). I help provide a strategic sound board to get this down on paper (not in your head) so we can track and measure how we are going and ensure that we learn from our mistakes.
OUTSIDE IN APPROACH I also focus the attention of the small business owner to work on their business rather than in it. Marketing is all about viewing the business from the customer perspective and you need the time and space to get into this mindset. Insights and brainstorming that come from this sort of head space can often lead to inspirational thoughts and processes that can have a dramatic effect on the business and how it responds to customer needs.
So as you can see marketing consulting is more than choosing the right communication approach for a campaign. It is a strategic partnership with a business owner that is all about nurturing the customers they have and creating more similar customers for the future.

Author:
Danielle MacInnis
About: Dan is a customer centric marketer and the owner of MacInnis Marketing a company that creates sales and marketing systems to attract customers and employees to companies that they love.
Connect via:
Twitter
LinkedIn
Post comment