Start Here - Work Smarter with a Plan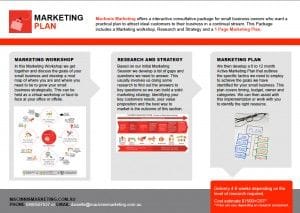 Without a road map, you may be going in the wrong direction. We put together a strategic marketing plan that ensures you make the best marketing decisions. Unlike other marketers, we don't create a 40 page document to stick in the draw and that you never look at. Sure we do have the 40 page document , but we then synethise this down to create a one page planner that focuses your activities in a strategic way and delivers real value: implementation of our ideas. We are interested in practical marketing that is measured and works! Ready to make better marketing decisions?
Download an overview

Below is an audit process that might get you thinking about your marketing process.