Our Team
A winning team for your small business

I certainly can't do it alone. And nor can you. Over the years, we've added a number of talented experts to our team. What unites us? An absolute commitment to customer centricity and awesome results time after time. No matter what you need, we'll have the right resource for your small business.
Marketing Admin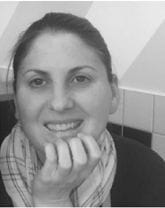 Julie Roberts: Jules is my best friend and awesome admin. With many years of customer support and leading a team, she has that focus on customers that I love plus she keeps me balanced with her sense of humour and fun. Systematic, organized, and detailed, we'd be lost without her! Jules helps organise my speaking events and workshops.
Graphic Design

Design by Bird: Led by Luke, Design by Bird is driven by a passion for producing meaningful outcomes. We love using Luke for well-crafted and considered design solutions.
Hello Creative: Amanda and Kelly are awesome designers. They've created some brilliant brand identities for a number of our clients, as well as other marketing collateral.
Bubble Design and Print: We love using Mel for quick, effective artwork. She's fast, funny, and very reliable.
Copywriting
Sally Cameron: With a background in B2B marketing, Sally is not just a copywriter she's a copywriter with proven marketing smarts. We count on her for copy that connects, compels, and converts new business.
Harriet Edmund: Is a copywriter that has a real knack for quirky, current and topical writing. Perfect for blog posts and article content.
Pete Ivan: Pete is a down-to-earth, creative copywriter who has written screenplays and is an awesome storyteller.