Our Team
A winning team for your small business

I certainly can't do it alone. And nor can you. Over the years, we've added a number of talented experts to our team. What unites us? An absolute commitment to customer centricity and awesome results time after time. No matter what you need, we'll have the right resource for your small business.
Marketing Admin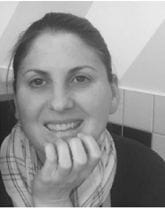 Julie Roberts: Jules is my best friend and awesome admin. With many years of customer support and leading a team, she has that focus on customers that I love plus she keeps me balanced with her sense of humour and fun. Systematic, organized, and detailed, we'd be lost without her! Jules helps organise my speaking events and workshops.
Graphic Design

Design by Bird: Led by Luke, Design by Bird is driven by a passion for producing meaningful outcomes. We love using Luke for well-crafted and considered design solutions.
Hello Creative: Amanda and Kelly are awesome designers. They've created some brilliant brand identities for a number of our clients, as well as other marketing collateral.
Bubble Design and Print: We love using Mel for quick, effective artwork. She's fast, funny, and very reliable.
Copywriting
Sally Cameron: With a background in B2B marketing, Sally is not just a copywriter she's a copywriter with proven marketing smarts. We count on her for copy that connects, compels, and converts new business.
Harriet Edmund: Is a copywriter that has a real knack for quirky, current and topical writing. Perfect for blog posts and article content.
Pete Ivan: Pete is a down-to-earth, creative copywriter who has written screenplays and is an awesome storyteller.
IT

Alvin Valeza: Our go-to guy for IT.
Marketing Toolkit
Bloomtools: We've partnered with Bloomtools to give our clients a marketing toolkit that is much more than just a website. A complete marketing engine, Bloomtools includes CMS, CRM, email management, SMS, forms, promotional banners, online store functionality, social media, templates, and much more. With a comprehensive marketing dashboard, Bloomtools is the only tool you need to manage your end-to-end marketing activity.
SharpSpring: We are now a Certified Agency for SharpSpring because we believe it adds real value having social, lead generation, tracking and email under one affordable software for those clients that want to use a WordPress Website. Ask us about how we can demo this great marketing platform with you today.
MailChimp: We are also a Mailchimp Partner for those who just want a simple email campaign on a regular basis to your staff or clients.
SEO
Optimising: Nathan is our go-to guy for all things SEO because he is honest and reliable. Optimising's philosophy is very different to other SEO companies, and they pride themselves on being results-driven. In particular, their reporting is second-to-none.
Bloomtools also offers SEO and AdWord services so you can have all your data on the one console!
Apps
We've spent the last two years collating 70+ (mostly free) apps that make marketing easier and more affordable for small business. Apps include website creation, social media management, email, and productivity.
Want to know how you can work with our talented team? Or see the results we've generated for other clients?