Posted in Consumer Data
Posted by Danielle MacInnis on 10 May 2022
Apart from sales, collecting details of prospects is a critical business metric that can result in future sales. Here are five ways to grow your database of contacts. 1) Create an opt-in form on y...
Posted by Danielle MacInnis on 25 August 2021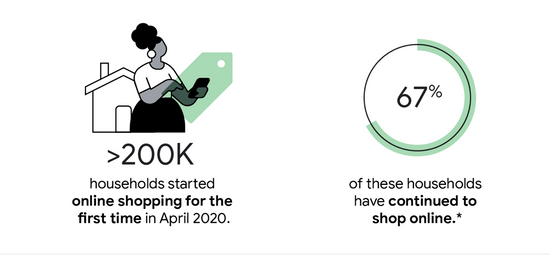 Buyer Trends On average, 76% of Aussies use the internet as their primary way to shop, according to Google. In this article, I explore some of the trends that Google have identified in our consu...
Posted by Danielle MacInnis on 10 April 2021

In the retail sector alone more than 40 well known brands in the US filed for bankruptcy in 2020. Others continue to struggle as droves of consumers. Pre Pandemic if you ordered groceries you cou...