How to market your business during the Coronavirus?
Posted by Danielle MacInnis on 20 April 2020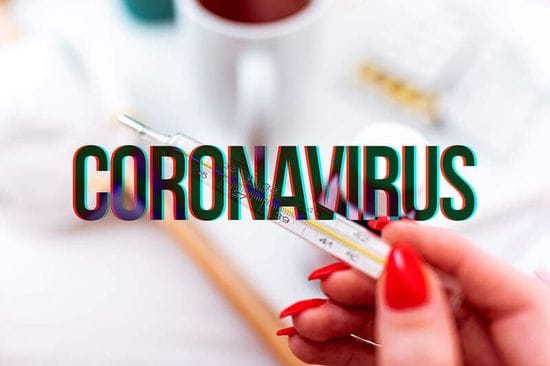 Right now businesses are desperately trying to keep a afloat when the traditional way of doing business has been turned on its head. No more face to face meetings, foot traffic or lunch time meetings. No it is all about being able to do business in new ways. It seems to me that many businesses are motivated to market their business during this time but don't know where to start. Is that you? And that's an awesome way to work on your business when you're limited in other capacities. Here are some content-specific suggestions for marketing in the age of coronavirus. Maybe you can come out the other side with something stronger.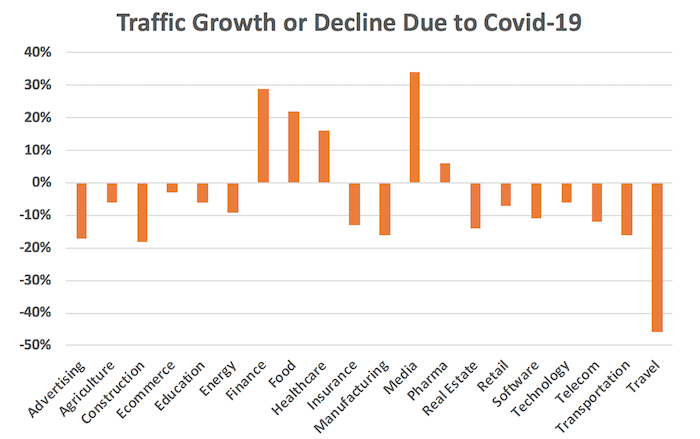 Image Source: https://neilpatel.com/blog/coronavirus/
Here are some key steps you can take
.
1. Do a content audit - Evaluate all your content. Think about your company website. This serves as the home base for your business and provides all the key information that a customer will see the moment that they search for you online. So, does your page content best reflect who you are, and the services you offer? In other words, are there products or services you provide that you don't have page content for? Now is the time to address that by creating new content. You can also double-check to make sure that your images look sharp, the links on your website are operational, and that the current content makes sense. Read through your website with a critical eye, and make sure that you make edits as you see fit.
2.
Keep Blogging.
This is still one of the best ways to create search engine friendly content. I always tell my clients that it helps you to cast a wider net. There are plenty of industry phrases that won't come up naturally in the content of your web pages. A blog can help you educate your customers. It can help position you when people are searching for services within your industry.
Keep blogging. Keep producing quality content. Past all the regular reasons, the world needs interesting content right now.
3.
Try something new
- Now is the perfect time to try a new idea. Maybe you have been waiting to try podcasting or video material. Now is a great time to build those skills and reach your market with your message. Other than content it might be a time to repackage your offering. Instead of face to face consulting maybe online will work, using zoom.us or Google Hangouts? While restaurants are providing meals to the take away market, B2B need to be responsive too and find new ways to work and aid their customers.
4. Become a digital connector - Just because many of us are working from home, and meeting in person isn't encouraged, doesn't mean you have to be a hermit. Now is a good time to hop on the phone, try out Google Hangouts, FaceTime, Skype, or try any other form of digital communication. Connect with others via LinkedIn but do so in a way that creates value. Give first. More people are on social media now while stuck at home, scanning for updates and trying to stay connected in a suddenly isolated nation.
5.
When others stop marketing you double down
- When you see your competitors closing down or slowing down on their marketing, the goal is to double down. You may not see the biggest return right away, but in the long term, you will. A Harvard Business Review study of 4,700 public companies analyzed three years before, during and after recessions. The study identified the percentage of companies that outperformed their rivals: 21 percent for businesses that opted for a prevention focus (more cost-cutting) and 37 percent for a more progressive focus. The study found that "firms that cut costs faster and deeper than rivals don't necessarily flourish. They have the lowest profitability (21 percent) of pulling ahead of the competition when times get better." Anything you do now that your competitors are not doing is putting you ahead. Think of it like a race. Even if you're running slow, you're still lapping everyone who's sitting on the couch!
6. People need information, education and resources - If you are a B2B company then you are likely to be dealing with other businesses affected by the Coronavirus and downturn. Think about how you can assist them with information. This is a time to really show empathy to others and help out where you can. You should look for new ways to serve your customers while they mostly remain in their homes every day. Some companies like Audible.com are offering free services during this time as a way of building a customer base. They know when things return to the new normal they will have a head start in talking with more customers. Answering FAQs in social forums and industry forums is another good use of time and aids SEO efforts.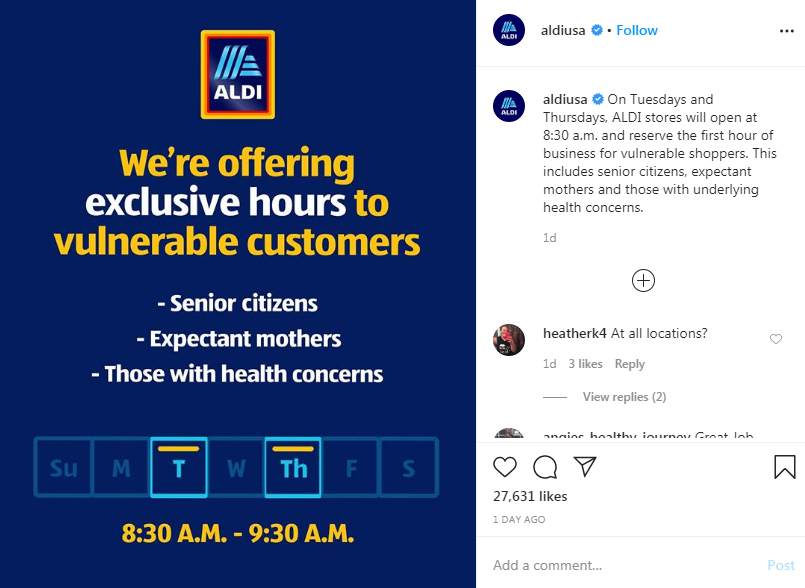 Image Source: https://www.instagram.com/aldiusa/
7. Make Sure your business can be found online. Anything online right now will be consumed more than ever before. This is not the time to be hidden online. You should be using search engine optimization (SEO) strategies to climb to the top of Google's search engine results pages (SERPs) so your business can be easily found. This is not a time for a business to go into a shell and poke out your head every few days to see if the sun has come out. With more people at home in front of their screens, it's a great opportunity for businesses to use PPC marketing to connect with their customers and gain a competitive advantage. Oh, and it's a great chance to save some money within your digital marketing budget. Local area marketing is more relevant now and so are reviews.
7.
Email Marketing
- As a business owner, are you ever really done learning about your audience? Is there ever a good time to stop building relationships with potential customers? Whether you're B2B or B2C, email marketing can be a great way to connect with your clients. For B2B businesses, take this time to nurture your existing leads via email newsletters! For B2C and ecommerce businesses, understand that consumers purchase from brands they trust. Establishing that brand-consumer trust is invaluable to the longevity of your business now and long beyond COVID-19, so why not take the time now to set yourself up for long term success? Email marketing is a great way to do just that. Out of sight means out of mind. You need to keep in touch with your customers or you risk losing them. It's always cheaper to retain an existing customer than acquire a new one. Even if all you can do is let your team work from home and carry out business as usual from home, communicate this message to potential customers! Let them know you're doing your part to end COVID-19 and that you're still here to help them. Consumers will appreciate your communication and your acknowledgement to the world outside of your industry.
8. Social Media: People are spending more time online now more than ever. With so many adults working from home, kids taking classes at home and people in general trying to stay in as much as possible during the Coronavirus, people are glued to social media right now! With increased reach, engagement and time spent on social platforms, why would a business owner choose now to pause their social media efforts?
Getting more social means engaging in conversations with your existing customers. LinkedIn, Twitter, Facebook - these are places where you customers are reviewing your products, discussing their purchasing decisions, exchanging views on your business. Create a low cost plan for reaching customers at every point in the social media funnel. Use these tools to listen to your customers, hear what they're talking about, learn more about your market. And remember, it isn't about advertising your contributions to the conversation needs to be valuable and appropriate.

Use relevant hashtags. One way to maximize that reach on social media is by using relevant hashtags. This extends your reach while also portraying your brand in a credible light, as one that is current and up-to-date with the modern consumer. With increased reach, engagement and time spent on social platforms, why would a business owner choose now to pause their social media efforts? Put your brand in front of where your target audience is already scrolling.
9. It's always beneficial to learn more about your customer base. What are their pain points? Their buying behaviors? What motivates them to purchase? The more you understand about them outside of their demographics, the more strategic you can be in creating content that converts them into customers. Your research can equip you with the ability to create content that addresses their specific needs. You can position your product or service as a solution to your audience's specific problems. Taking this time to learn more about your customer base will allow you to be strategic in the language and imagery you use in your content moving forward.
10. Set yourself up for success post COVID-19. At some point, the Coronavirus will pass. When that time comes, do you want to be starting from scratch with your marketing again? Or do you want to be leaps and bounds ahead of the competition, building on the efforts you've already put in for the past few months? We know that most business owners are long-term-minded anyway, so don't let the Coronavirus deter you from that forward-thinking mindset.
So which one are you?
You have two options as a business owner:
Option #1: Embrace being a victim, pause all advertising efforts & brace for little to no results.
Option #2: Take your business by the horns and maximize this opportunity to get ahead!
Just remember, not all consumers are tightening their wallets. For those that are ready to spend now & continue life as normal, you want your business to be ready and in front of them! For consumers that aren't spending as much now, they will later as soon as normalcy resumes, and who do you think they'll purchase from?
10. Here are five steps you can take to prepare your marketing activity during this Coronovirus downturn:
Work smart to retain your existing customer base
Get even more visible in front of your target market
Focus on driving conversions
Measure, measure, measure
Test, learn, test
To Learn more how to market your business during this crisis go to our online teaching course: How to market your business during the Coronavirus. https://marketing-for-small-business.teachable.com/p/marketing-during-the-coronavirus

Author:
Danielle MacInnis
About: Dan is a customer centric marketer and the owner of MacInnis Marketing a company that creates sales and marketing systems to attract customers and employees to companies that they love.
Connect via:
Twitter
LinkedIn
Post comment