What does a digital Marketer do exactly?
Posted by Danielle MacInnis on 25 January 2021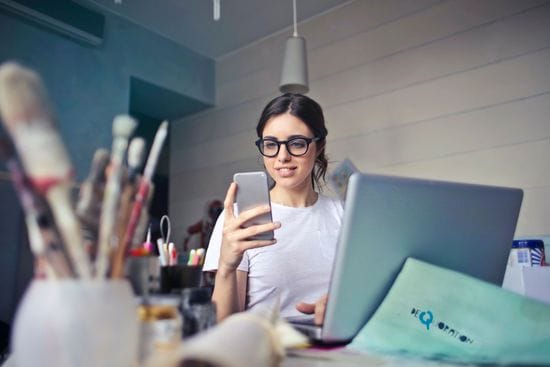 The growth in digital marketing has been rapid in the last five years but it has only been the last 12 months where businesses have seen their businesses need the skills as a digital marketer. This is in part due to the pandemic that has changed the way we shop to online and so more businesses have needed to understand the online marketing world. So what is it that a digital marketer does?
In general terms, a digital marketer is responsible for using digital channels to generate leads and build brand awareness. Digital channels include: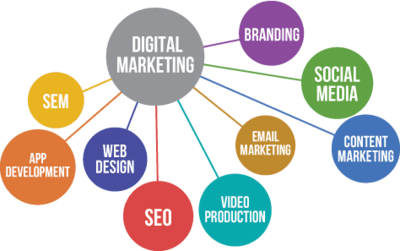 Company websites
Social media
Search engine rankings
Email marketing
Online display ads
Corporate blogs
A digital marketer uses analytics to improve the functioning of each of these platforms. Some digital marketers are a generalist (like me) and others are a specialist.
The term 'digital marketing' refers to marketing on the 'entire' internet. Not just one singular channel or platform. Think Google Adwords, social media marketing, social media advertising, email marketing and any website on the internet, including e-Commerce and blogging sites; this is all considered digital marketing.
Do you need digital marketing?
Yes. If you have a website and online presence (which you should have) then you want to make sure it is optimised so your ideal customers can find you.
A consultant can put together a detailed, actionable digital marketing strategy based on your business objectives.
They'll do this by conducting in-depth analyses of your current position and target audience.
A digital marketing consultant can also help you with your advertising strategy.A digital marketing consultant will guide you on which key performance indicators and metrics you should track according to your specific objectives and strategies.
As experts in the field of digital marketing, they're up-to-date on the latest trends. So, they're able to come up with cutting-edge ideas that'll drive growth for your business, - he rise of programmatic advertising, the introduction of visual search, the shift towards interactive content.
An omnichannel approach to digital marketing is necessary these days. One reason is that people come into contact with your brand at multiple touch points before making a purchase. Furthermore, you can reach more people that prefer or use different channels.
What to watch out for?
Agencies that outsource their work to overseas. i see this happen all the time. As long as they are transparent about this then okay but I find that any funds that can be saved is usually eaten up in communication costs with this sort of company.
There should be no lock in contracts.
They should use your accounts and give you access to everything. No controlling the tools so you can't see what they are doing. This goes for web console (total access to Wordpress and plugins, Facebook - on your business manager etc)
Can I do it myself?
Well the answer is it depends. Marketing is a full time gig. It takes years to become skilled at understanding analytics, let alone all the tools to ensure that all your digital channels are working the way they need to. I guess what is your time best spent on?
How much does a Digital Marketer Cost?
You can pay anything from $10 to $250 per hour. Like everything, you get what you pay for. A standard rate for a digital marketing strategist is around $150 and for the implementation of the strategy around the same.
Most businesses will pay $90 to $250 for hourly services or $3,500 to $10,000 for monthly services. You can also pay per project which will cost around $4,500 to $7,000. (https://priceithere.com/digital-marketing-prices/)
What a digital marketer needs to get started?
They'll want to view any existing reports and data. You'll need to provide access to your Google Analytics, social media accounts (to view social analytics) and other relevant accounts.
You'll need to share relevant documentation related to your business. For example, this might be existing audience research, market analysis, branding guidelines, your mission statement and the like.
How do you measure the value of a digital consultant?
ROI refers to the profit you gain in relation to the cost of your investment. To calculate ROI, you might use a formula, such as this one from HubSpot:
Number of leads how many leads did the campaign produce?
Lead-to-customer rate how many of those leads became customers?
Average sales price what is the average product price?
Cost or ad spend what were your costs? This includes ad spend or the cost of creating content, as well as the digital marketing consultant fee.
Can we help?
Yes download our services brochure here.

Author:
Danielle MacInnis
About: Dan is a customer centric marketer and the owner of MacInnis Marketing a company that creates sales and marketing systems to attract customers and employees to companies that they love.
Connect via:
Twitter
LinkedIn
Post comment