Strategic Service Design in 2018
Posted by Danielle MacInnis on 13 December 2017
Designing the customer journey
In 2017 there has been a lot of buzz about customer experience. My prediction is that Customer Service Design or what I call Strategic Service Design will start to become the new way services market themselves. Strategic Service Design is designing the customer experience. Just like a interior designer designs the colours, fabrics, lighting and furniture to make a space feel a certain way, we can design a customer experience.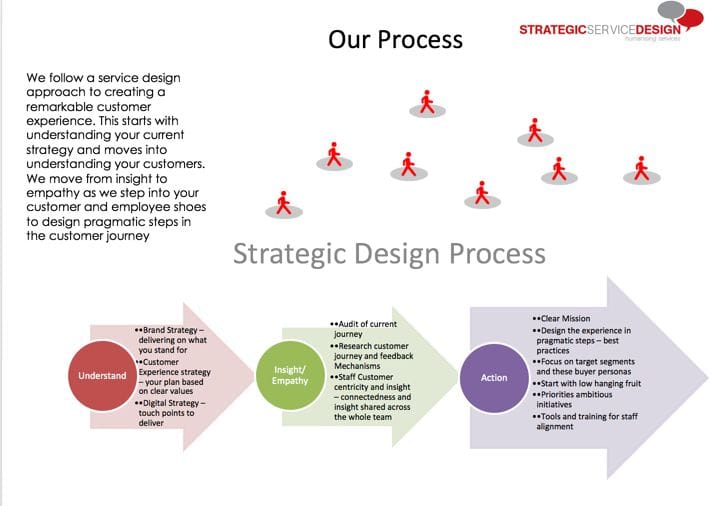 We believe that this way of growing your business is so important we have developed a whole segment of our business around it. Learn more here.

Author:
Danielle MacInnis
About: Dan is a customer centric marketer and the owner of MacInnis Marketing a company that creates sales and marketing systems to attract customers and employees to companies that they love.
Connect via:
Twitter
LinkedIn
Post comment