10 Marketing trends in 2022 to help you market more effectively
Posted by Danielle MacInnis on 13 January 2022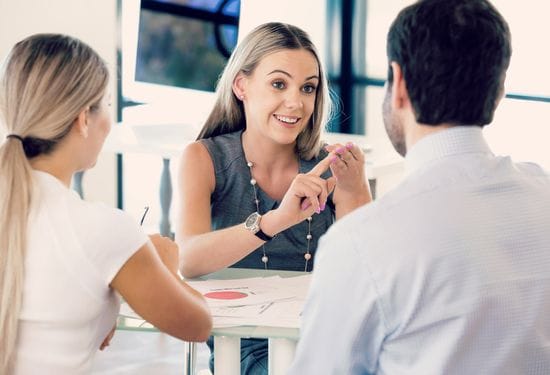 We are all confused and exhausted after two years of uncertainty. What are some trends that we can foresee for 2022 and how to market effectively?
1. Self Reliant Mindset and ready for anything - Consumers are more likely to be open to change and will have shifting expectations, and they will also go into [this] year with a self-reliant mindset, knowing that they need to always be prepared for anything. Companies need to be able to respond in real-time to consumers right now.
2. Meta universe - the reality is now that we spend so much of our time in virtual worlds. Called web3 brands will build out virtual capabilities to capture more real estate where we are spending our time, especially those millennials.
3. Cookieless future - With Google delaying the phaseout of third-party cookies to 2023, the next 12 months are expected to be crucial for the industry as advertisers, ad tech providers and publishers implement new tactics that allow for tracking consumers and targeting ads.
4. Short-form video - Although Facebook continues to dominate as the world's No. 1 social network with 2.9 billion monthly active users, marketers are shifting away from the big blue app to focus on buzzy short-form platforms like TikTok and Instagram Reels. Digital channels overall are set to exceed 60% of global ad spend for the first time. Social commerce sales are set to nearly triple by 2025,4 and 40% of consumers say they plan to pay with cryptocurrency in the next year.
5. Micro-Influencers take centre stage - micro-influencers are forecast to pull ahead and drive industry growth in 2022. While Instagram remains the reigning platform for influencer marketing overall, TikTok is drawing the attention of lesser-known creators as brands explore how the buzzy social video app fits into their strategy.
6. Human-centric brand values - There is a shift to the marketing approach to focus more on brand value than pizzaz. The new strategy is to forgo overpromising in advertisements and instead do some soul-searching to establish a marketing message that communicates a brand's core value. People want to buy from brands that stand for something, brands that align with their personal beliefs. Fifty-two per cent of global shoppers are more likely to purchase from a company with shared values. Moving away from being sold to and instead of building a tribe of like followers and advocates for what you believe in has been seen as a priority. Human-centric communication with the aim of building trust. According to a commissioned study conducted by Forrester Consulting on behalf of Shopify,
47% of the consumers said having a local presence was a significant factor for which brands they shop from.
Consumers are 4x more likely to purchase from a company with strong brand values
And a whopping 77% are concerned about the environmental impact of the products they buy.
They're willing to spend more money and accept slower shipping times—for the right brand.
7. Great resignation - just like other industries there appears to be a talent shortage in the marketing, digital marketing and social media space. Some are burnt out and others are just demanding more flexibility, like to work from anywhere in the world. At this time, marketers are re-evaluating what they want and how they want to work and with a skill shortage, they are in the driver seat in terms of choice.
8. "Shortage" is a word that will define the coming year. Supply chains, resources, and access to staff will remain constricted for businesses while consumer demand keeps going up. Supply chain vulnerabilities are forcing merchants to permanently change their fulfilment strategies, and customers are demanding more transparency and eco-friendly business models. Sustainability will define the next era of shipping.
9. One channel - digital or in-store. Over the next year, 54% of consumers say they're likely to look at a product online and buy in-store, and 53% are likely to look at a product in-store and buy online. More digitally native brands will expand into physical retail than ever before, leading to a new phase of omnichannel shopping.
10. Fewer barriers to entry mean more online retailers. Advancements in technology and the growth of available marketplaces have made it easier than ever to buy and sell online. As businesses came online during the COVID-19 pandemic, the global trend toward digitization surged ahead at lightning speed.
Research:

Author:
Danielle MacInnis
About: Dan is a customer centric marketer and the owner of MacInnis Marketing a company that creates sales and marketing systems to attract customers and employees to companies that they love.
Connect via:
Twitter
LinkedIn
Post comment