Instagram - your practical guide and how too
Posted by Danielle MacInnis on 22 April 2022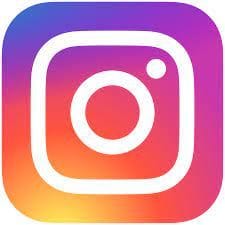 Instagram is one of the largest social networks worldwide, with over 1 billion active monthly users. Instagram can help your business grow brand awareness and introduce new products and services. According to Instagram, 130 million accounts engage with shopping content every month.
How does Instagram work?
Instagram is known for in-app photo editing tools, hashtags, and Instagram Stories– short videos that you can post on your profile that last for 24 hours.
Instagram continues to innovate and has added Instagram Reels (short form videos similar to videos on TikTok) and Instagram MarketPlace (where businesses market). If you want your business to succeed on this platform, you must take advantage of these features.
Why Market on Instagram?
Instagram offers visually rich marketing opportunities and lets you share stories and videos. If your products or services show nicely through photos or videos, Instagram is the best platform to showcase those products or services.
How to start an Instagram for business:
Download Instagram on your phone
Create an account using a business email address
Set up a business profile and username
Connect to your Facebook friends and contacts
Choose an appropriate profile photo
Complete your business profile
Link to your business Facebook page
Start posting
Many small businesses have a Facebook page. If your business doesn't have one, we recommend creating one as Instagram will require you to connect your business Facebook page to have full access to Instagram for business tools.
Now that you're all set up, you can start creating content.
Your first few photos and stories will set the theme of your account. Post photos and stories that are shareworthy and fit your brand.
It's best to post one or two photos or stories before you start following and engaging with others. People are less likely to follow an account with no content.
Businesses usually start with a photo of their brand logo with a caption introducing their company. This creates a foundation and helps people remember your company.
Marketing strategy tips
Use the correct hashtags.Hashtags on Instagram offer one of the fastest ways to get your content seen by people. Use hashtags appropriate for your content to help you reach the right audience.
Upload high-quality photos. People love pictures on Instagram. So, uploading high-quality images is a must for people to trust your brand
Have a good landing page. Your landing page must be attractive, easy to navigate, and must represent your brand well and consistently.
Post product teasers. People are generally curious. You can feed this curiosity by creating teaser posts or stories about an upcoming new product or service. This strategy can help increase engagement and followers on your Instagram page.
Utilize Instagram for business tools. Instagram for business tools can help you market your products or services successfully. Create an Instagram marketing strategy and assess analytics and insights to see whether that strategy is working.
Tools
How to grow and scale your small business on Insta

Author:
Danielle MacInnis
About: Dan is a customer centric marketer and the owner of MacInnis Marketing a company that creates sales and marketing systems to attract customers and employees to companies that they love.
Connect via:
Twitter
LinkedIn
Post comment