Building the marketing foundations first
Posted by Danielle MacInnis on 11 December 2019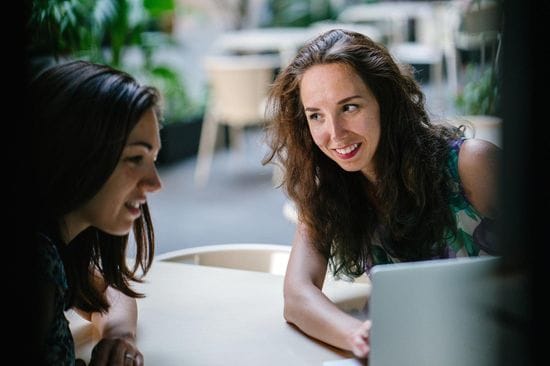 When a new client comes to me for marketing help they are usually coming to solve a particular problem. They might have not enough leads, not the right leads, too much competition erroding their pricing, have spikes and gaps in their sales funnel. Whatever the situation it, I always have the same approach. You need to get your best marketing tool working well and then address each marketing tactic to achieve the marketing goal.
The key marketing tool is no doubt your website. If you website is not working, it is like holding up your business card upside down. No one is going to stop, visit or enquire. Getting the key fundamentals inplace before you execute a marketing campaign is critical. In the marketing model below, the green sections are the areas that you want to build out first, the blue parts when you are in grow mode and red when you are a master.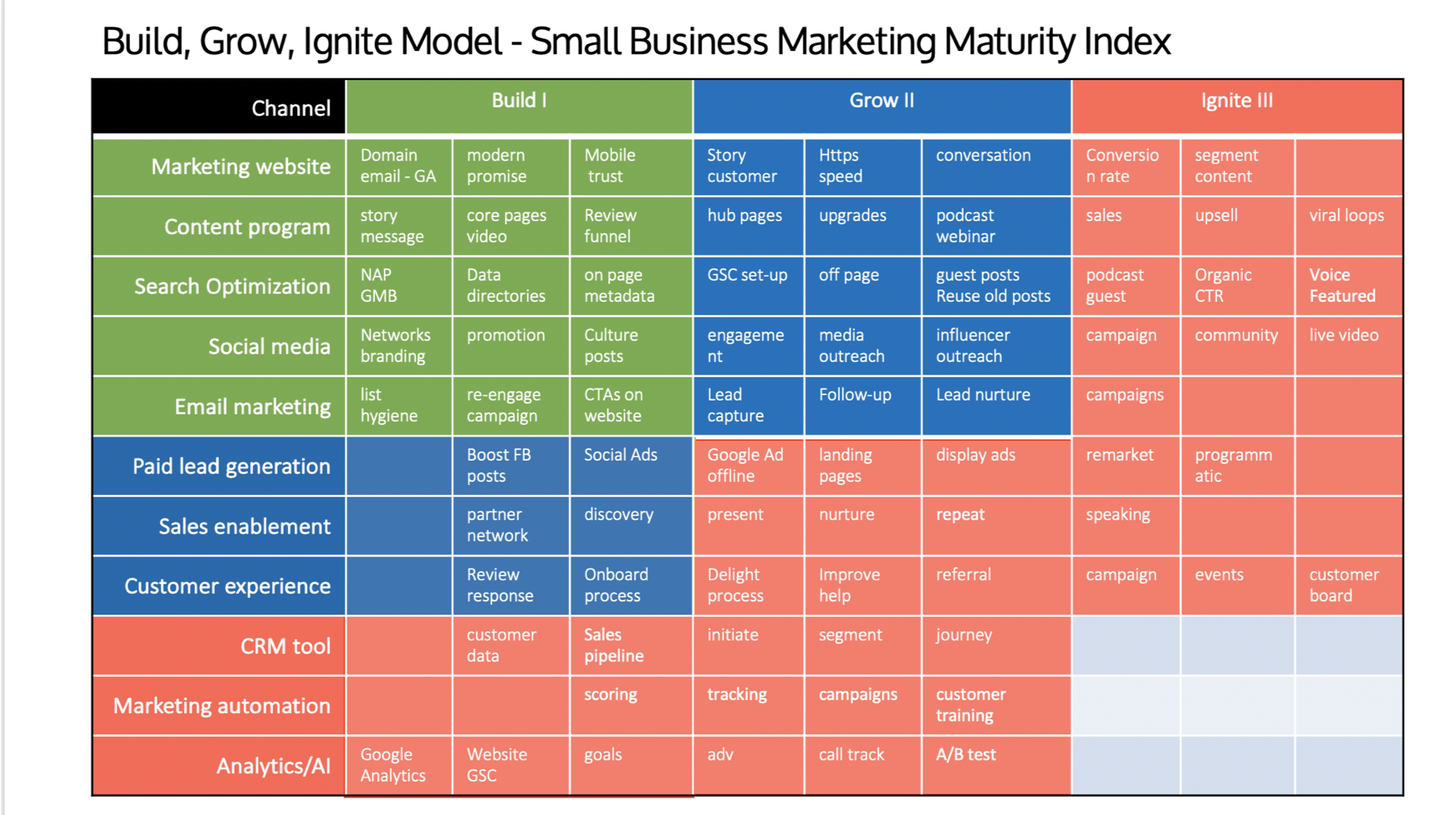 After optimising your website for being found, looking great (style guide) and collecting leads the next step is developing a content program. So many people believe it is easy to create content. It is but what you want is really valuable content that your ideal customers need to solve a problem.
See this process diagram for content below:
As you can see it, there is a real strategy behind the content you create. Planning this at the start of the year and mapping out who is going to assist is a great idea.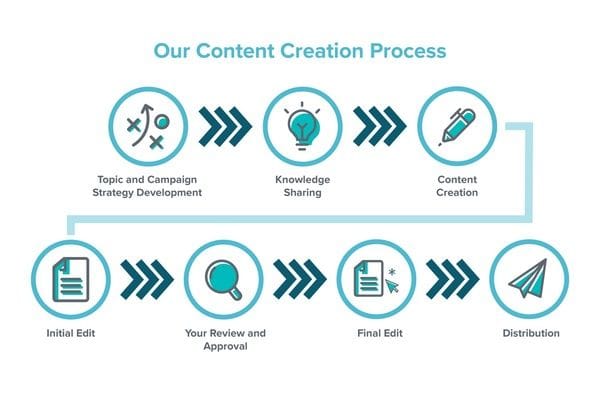 For more information on other tactics please visit our Knowledge Centre.

Author:
Danielle MacInnis
About: Dan is a customer centric marketer and the owner of MacInnis Marketing a company that creates sales and marketing systems to attract customers and employees to companies that they love.
Connect via:
Twitter
LinkedIn
Post comment