Black Friday as a Marketing Tool
Posted by Danielle MacInnis on 22 November 2019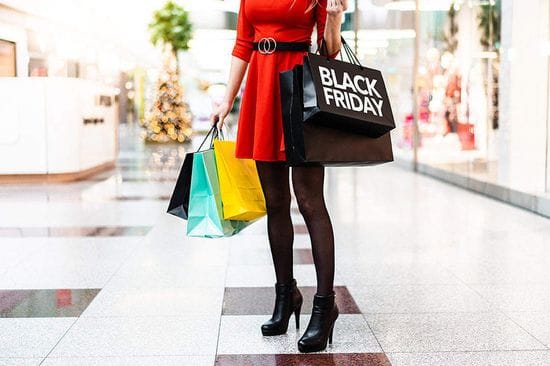 It seems that we have jumped on the bandwagon of Black Friday with more Australian's than ever before taking advantage of online sales.
As of February 2019, 80.8% of people in Australia are shopping online and very soon one out of every ten items will be purchased off ecommerce stores. By 2021, the ecommerce market penetration rate will reach 85.2%, and the number of people buying online will be 22.0 million. (Ecommerce Statistics Australia)
Online and offline retailers have taken advantage of Black Friday and Cyber Monday to boost their retail sales. Finder predicts that Aussies will spend $3.9 billion across the country in November, on a variety of products including clothes, tech, beauty and travel.
Here are some ideas to assist you make the most of such promotions.
1. Build a landing page that just speaks to your Black Friday promotions.
2. Build a list before the date to encourage sign ups for the promotion
3. Boost social media posts mentioning Black Friday and Cyber Monday
4. Add a timer to create a sense of urgency about your promotions
5. Provide social proof in real time of others who have purchased during the deal
6. Use a header bar to announce the promotion on your landing page. Hellobar is a good one.
Pretty much every Australian retailer with an online store will be running some kind of Black Friday promotion. With that said, there are always a few heavy hitters that tend to provide the lion's share of killer bargains. This year e-bay, Catch, Kogan and Amazon are liekly to have some great deals.

Author:
Danielle MacInnis
About: Dan is a customer centric marketer and the owner of MacInnis Marketing a company that creates sales and marketing systems to attract customers and employees to companies that they love.
Connect via:
Twitter
LinkedIn
Post comment