Black Friday as a Marketing Tool
Posted by Danielle MacInnis on 10 November 2023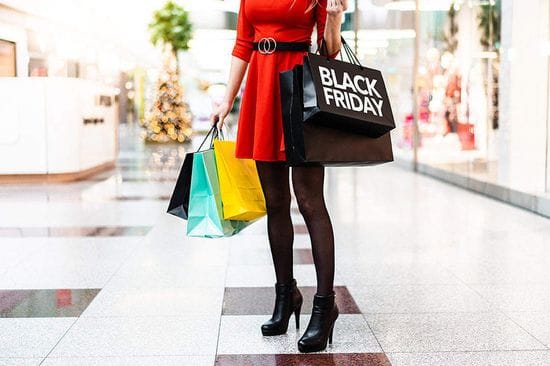 We have jumped on the bandwagon of Black Friday, with more Australians than ever taking advantage of online sales. With rising interest rates and the squeeze on the cost of living, more of us will be doing our Christmas shopping this year during this once-a-year sale event.
Australia Post reports that 81% of adults shopped online in 2021, up from 78% in 2019, while online retail spending reached 19.3%, amounting to AUD 62.3 billion—a 23.4% increase from 2020.
67.7% of Customers Shop on The Internet
In Australia, about 59.7% of people use credit cards and 90% use debit cards. While 67.7% of people purchase online, only 67.7% have online banking accounts.
What E-Commerce Users in Australia Purchase every week?
52.7% of Citizens Purchase Products & Services Through Online Channels Every Week
20.9% Purchase Groceries Online Every Week
13.1% Purchase Second-hand products Every Week
19.2% Use Price Comparing Website Every Week
13.2% Use BNLP Every Week
Online and offline retailers have used Black Friday and Cyber Monday to boost sales. Finder predicts that Aussies will spend $3.9 billion nationwide in November on various products, including clothes, tech, beauty and travel.

Here are some ideas to help you make the most of such promotions.
1. Build a landing page that speaks to your Black Friday promotions.
2. Build a list before the date to encourage sign-ups for the promotion
3. Boost social media posts mentioning Black Friday and Cyber Monday
4. Add a timer to create a sense of urgency about your promotions
5. Provide social proof in real-time of others who have purchased during the deal
6. Use a header bar to announce the promotion on your landing page. Hellobar is a good one.
Every Australian retailer with an online store will run some Black Friday promotions. With that said, a few heavy hitters always tend to provide the lion's share of killer bargains. EBay, Catch, Kogan and Amazon will likely have great deals this year.

Author:
Danielle MacInnis
About: Dan is a customer centric marketer and the owner of MacInnis Marketing a company that creates sales and marketing systems to attract customers and employees to companies that they love.
Connect via:
Twitter
LinkedIn
Post comment