10 Marketing Tips to assist your business survive COVID
Posted by Danielle MacInnis on 4 August 2020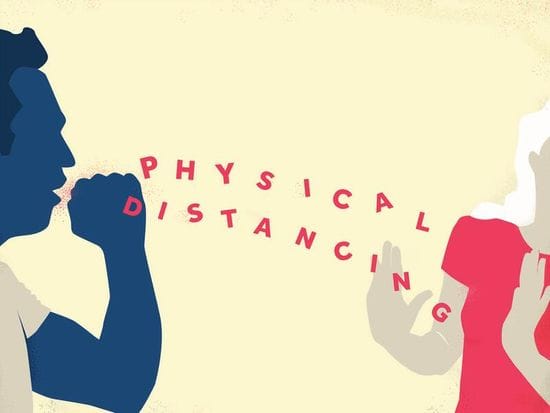 Right now, particularly in Melbourne, life for business is very tough. You might not even be able to continue to trade, for reasons beyond your control. Here are some key marketing tips that may assist your business survive these tough times.
1. Improve your online presence. There are more people online than ever before. If you don't have a website now, it might be a time to invest. If you do have a website, you might you want to change your offering to reflect current demands. Simple tools like Wix, Squarespace and Weebly are great tools to set up a website quickly. Remember that digital marketing has one significant benefit over most other types of marketing. It doesn't require any face-to-face interaction. It is also one of the more measurable types of marketing, making it easy to set clear RIO goals.
2.Improve your website's Search Engine Optimisation. It's all very well having an improved digital presence, but that is worth little if people can't find their way to your website. Using a tool like ubersuggest from Neil Patel is a great easy, free starting point for improving your key words on each page. And even if your business has to go into hiatus, good SEO will make it much simpler for you to rebuild.
3.Continue to be helpful. The best form of marketing is always when you create goodwill. People remember the good thing your business does.
4.Reach out on social media. When people are scared and isolated, social media is even more active. Use social media to communicate with your customers and community to share about your business offering and show your support for other businesses.
5.Pivot your business. It might be time to take a hard look at your business offering and pivot to a new service or product offering. Some examples:
Hairdressers - selling dye kits
Restaurants - take away
Accountants - online chat and information on the gov allowances
Spas and beauty - DYI kits
Consultants - zoom meetings and webinars
Gym - online training
6. Invest in learning - now is the time to invest in upskilling. Using resources like teachable can make this time valuable.
7.Use your lists. If you have a database of customers or prospects you can offer your services or products via email. Mailchimp will integrate into Paypal and assist you set up a e-store. You can also set up a store via Facebook or Instragam.
8. Add value. Now is the time to make your product or service even more valuable whether it be offering free shipping an extra product, sampling or scheduling a complimentary service. Giveaways and competitions are so a way to build a list of people you can start to nurture.
9.Use savvy tools and services. At the moment there are lots of low cost tools and services you can use. Fiverr and Upwork can provide contractors to assist you build marketing materials and my cheat sheet has a list of other free or affordable options for software.
10. Vet what or who you use. Whether it is a software or person, you need to vet what you use. Using G2crowd to see reviews on software or Google or Facebook or LinkedIn reviews on a vendor, do your homework.

Author:
Danielle MacInnis
About: Dan is a customer centric marketer and the owner of MacInnis Marketing a company that creates sales and marketing systems to attract customers and employees to companies that they love.
Connect via:
Twitter
LinkedIn
Post comment