Your logo
Posted by Danielle MacInnis on 20 July 2015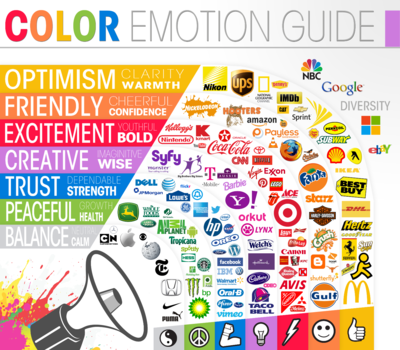 This short skit from Utopia makes light of the process some businesses find themselves in with design.
You brand is not your logo but it can become a short cut to mean something to your customers.
Things to remember about your logo.
Logo is the face of your business so it should have some link between what you are and do.
DesignBuddy recently did a fantastic data analysis on the world's top brands, and what their logos have in common. Here are some key highlights from the article that you might want to consider when designing your logo using one of these generators:

95% of the world's top brand's logos use one or two colors

41% of the brands use stylized type as their logo

93% are simple enough to be recognized at smaller sizes

A logo must be simple: A simple logo design allows for easy recognition and allows the logo to be versatile and memorable. Effective logos feature something unexpected or unique without being overdrawn.

A logo must be memorable: Following closely behind the principle of simplicity is that of memorability. An effective logo design should be memorable and this is achieved by having a simple yet appropriate logo.

A logo must be enduring: An effective logo should endure the test of time. The logo should be 'future proof', meaning that it should still be effective in 10, 20, 50+ years time.

A logo must be versatile: An effective logo should be able to work across a variety of mediums and applications.

A logo must be appropriate: How you position the logo should be appropriate for its intended purpose
Source: Justcreative.com - Jason Cass
For more great resources join our marketing portal for less than a coffee a month!

Author:
Danielle MacInnis
About: Dan is a customer centric marketer and the owner of MacInnis Marketing a company that creates sales and marketing systems to attract customers and employees to companies that they love.
Connect via:
Twitter
LinkedIn
Post comment