You purpose and vision - a great podcast
Posted by Danielle MacInnis on 11 February 2021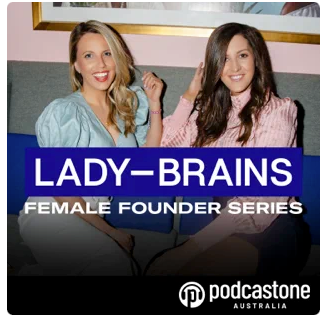 If you don't know where you are going, how are you ever going to get there? I do a lot of work with business owners around their true north, purpose or vision and only just yesterday I started to listen to a podcast called Ladybrains. I have been meaning to listen to it forever but finally had some time in the car and did. All their eps are great but I found this one really valuable.
Listen here for their latest ep on What does success look like for you?
Caitlin Judd and Anna Mackenzie are the hosts of Ladybrains podcast, a great series and celebrate exciting female entrepreneurs by interviewing them and sharing their journey. Lots of gold here!
Download their guide to finding your purpose here.
To see other planning and vision tools go here.
Marketing Planning in our knowledge centre is another great resource.

Author:
Danielle MacInnis
About: Dan is a customer centric marketer and the owner of MacInnis Marketing a company that creates sales and marketing systems to attract customers and employees to companies that they love.
Connect via:
Twitter
LinkedIn
Post comment