The new protein snack market
Posted by Danielle MacInnis on 4 November 2020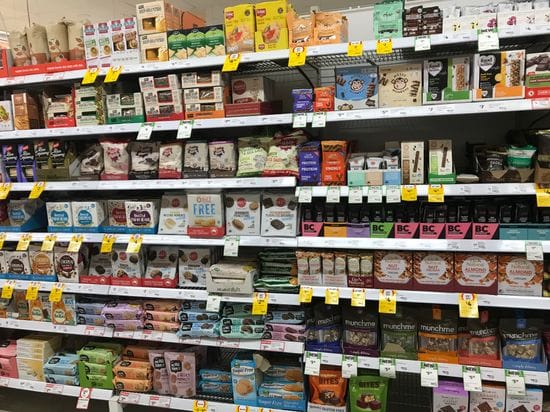 Walking the supermarket aisles have any of you notice the increase volume of protein snacks! It is like the have taken over.
"Value-added snacks that are being fortified with protein and claims to offers added protein which is sourced either from animal-based sources such as meat, fish, poultry or through plant-based sources such as lentils and protein-enriched seeds are classified as protein snacks. The market demand for such fortified or functional snacking options is trending among the consumers globally, especially among the urban dwellers owing to their busy lifestyle which does not offer scope for adequate nutritional intake through conventional food habits."1
It is true that as Christmas approaches we are all trying to curb those Corona calories that crept up on us with better food choices and exercise. My sisters are on various versions of the Keto (high protein low Carbohdyrates diet) and so this further fuels this protein snack trend.
The protein snacks market segmented as protein bars & jerky, chips & pretzels, protein flakes & granola, protein drinks & yogurt, protein cookies and others. Protein-based diet is considered healthy for morning breakfast occasions. This compelled manufacturers to offer more protein snacks products within breakfast & beverage range.
Given our busy lives, it is not unsual for my family to be eating at different times. We are snacking to get through the day and we are not alone. Roy Morgan Poll finds that "this year showed 54.7% of Australians were consuming healthy snacks weekly; a 3.2 % increase compared to a decade earlier."2.
More than a quarter of adults are 'heavy' snackers
Twenty eight per cent of Australians 14+ fall into the 'heavy' category, eating seven or more items in an average week.
Medium Snackers (4-6 snacks in an average week) account for 34.5% of Australians, while Light Snackers (1-3 snacks in an average week) account for 26% of the population.
A much smaller proportion - just 11.5% of Australians - are considered Non-Snackers (they don't eat packaged snacks in an average week).
I guess instead of chips or chocolate we can get one of their five-a-day through snacking treats such as air-dried fruit and vegetables then that's a good thing surely?
"The global plant-based snacks market was valued at $34.69 billion in 2019 and is forecast to reach $73.61 billion by 2028, according to Future Market Insights".2. So it seems like a good idea at the time but those protein bars that my son loves are $4 each!!! The protein bar market in the US only was $4.66 billion US in 2019 and is predicted to reacg $7 billion US by 2027. In Australia the health snack industry was worth $1.9 billion in 2019.3.
My motto is to try and eat organic and if not at least home made. Now looking how to create a protein bar from scratch. Love your ideas.
My recipe - Dan's Protein bars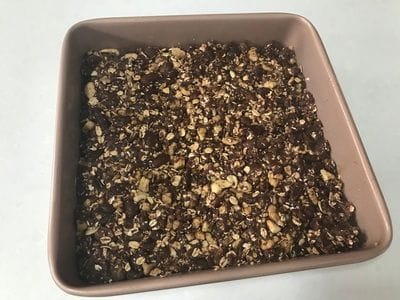 whole rolled oats 1 cup
real peanut butter 3 tablespoons
whey protein powder 1/2 cup
cacao powder - 2 tablesppons
dates - 1 cup
Nuts - walnut or cashews 1/2 cup
maple syrup 1/3 cup
sea salt - sprinkle
Put in thermomix or blender. Push into lined tray and set in fridge for 2 hrs. Cut into bars.

Author:
Danielle MacInnis
About: Dan is a customer centric marketer and the owner of MacInnis Marketing a company that creates sales and marketing systems to attract customers and employees to companies that they love.
Connect via:
Twitter
LinkedIn
Post comment