The buyers journey
Posted by Danielle MacInnis on 24 August 2015
How well do you understand your buyer's journey. Do you know how long your sales process is? Do you know how well you are increasing your brand awareness with your key prospects? How do you check for buyer engagement? These questions are tricky but one thing we know for sure is that the customer is in control and chooses where to spend 8 seconds on your website or click to the next provider. We know now that business customers are usually 70 % or more through their buying journey before they even reach out to us so we need to make sure we are doing all the right things before they contact us.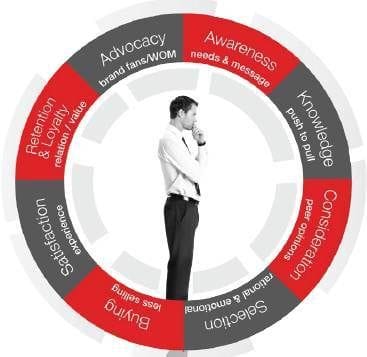 Eloqua has a great quiz that is worth taking to see how you stack up in handling the buyer journey. Go here for more information.

Author:
Danielle MacInnis
About: Dan is a customer centric marketer and the owner of MacInnis Marketing a company that creates sales and marketing systems to attract customers and employees to companies that they love.
Connect via:
Twitter
LinkedIn
Post comment