The Best Email Software for Small Business
Posted by Danielle MacInnis on 16 October 2021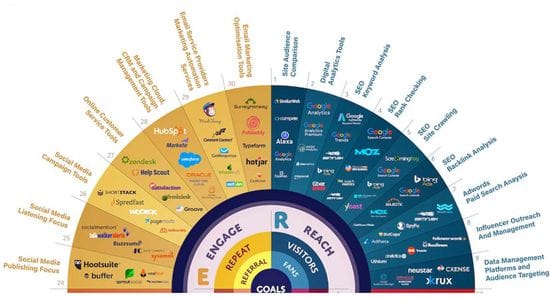 Small business now have email software but which is the best one to use? PC Magazine did a list of some of the best email marketing software for 2021 but I have some different opinions.
The best email software must be easy to use, give you the information you need to make better marketing decisions and be highly flexible and able to integrate with all your other software systems.
Until recently I have used Mailchimp with most of my clients. And while Mailchimp have upped their game in terms of pop ups, landing pages and automations for e-commerce they are still far behind Active Campaign and Klaviyo, Hubspot in terms of data metrics, SMS integrations and best practices. Here are my top 4 email software for SMB.
1.What I love about Active Campaign
Very easy to use
Flexible pop up designs
Landing pages are easy to create
Excellent templates for automations and flows
Integration is great with Shopify, Woo commerce, Typeform and more
Very reasonably priced per user
Support brilliant
Neg: None yet
2. What I love about Klaviyo
A little harder to set up the Active Campaign but more data and smarts
Dashboard for e-commerce and SMS is 2nd to none
Love the clever pop up based on behaviours and lists
Analytics are insanely helpful
Support fantastic
Neg: None yet
3. What I love about Hubspot
Really good SEO and blog features
Good data in reports
Easy to do landing pages
Works well with Wordpress
Neg: Expensive and support sucks!
4. What I love about Mailchimp
Very easy to use and price compeititve
Great templates
Neg: seg and tagging confusing and limiting, pop ups inflexible
Please note: I am certified in Klaviyo, Mailchimp, Active Campaign,Hubspot and used many more and as an independent marketing consultant this is my opinion.

Author:
Danielle MacInnis
About: Dan is a customer centric marketer and the owner of MacInnis Marketing a company that creates sales and marketing systems to attract customers and employees to companies that they love.
Connect via:
Twitter
LinkedIn
Post comment