Target Market: Nutrition Conscious Seekers
Posted by Danielle MacInnis on 26 October 2015
New markets are created all the time, and smart business people can see the under current and capture a new market just because they are listening. Over the past few months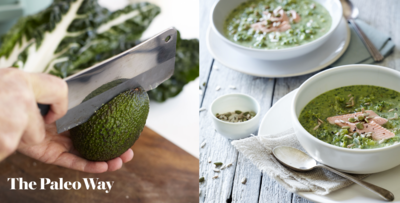 many of us would have seen the swell of information about how we are becoming an obese society. There has been That Sugar Movie, Jamie Oliver did a doco, the Wellness Guys have been banging on about health in their series of podcasts (Love up for a Chat girls) for the past few years, given the chefs are getting in on the act with Pete Evans doing a series called The Paleo Way on channel 7 network. This under current of articles, and content has been driven by those of us that have a conscious mindset towards being careful about what we eat and trying to live healthier lives.
Just in my touch-points I have come across some great new brands that are paving the way as small businesses.
Cocomama's is a new organic juice and smooth place that has the vision of transforming lives via nutrition. Raw and organic produce and glass bottles are almost taking us back to a retro area, but with Devinne flavours and all the health benefits at over $9 for a smoothie they are onto something!
It just goes to show if you really understand your market you can create something they want, not something you think will sell. A compelling value proposition: (why people buy from you) is critical these days to ensure you have a viable business model. Every detail in the customer experience is the difference between customers buying from you an someone else. So not everyone will pay $9.50 for an organic cold pressed juice or smoothie but I think owner Kate knows from personal experience that there are a large enough group of nutrition conscious people that will, including me!
To learn more about how to create a compelling value proposition, see my slideshare below: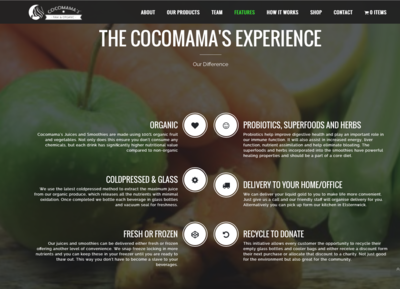 Author:
Danielle MacInnis
About: Dan is a customer centric marketer and the owner of MacInnis Marketing a company that creates sales and marketing systems to attract customers and employees to companies that they love.
Connect via:
Twitter
LinkedIn
Post comment