Start with the End in Mind
Posted by Danielle MacInnis on 5 May 2015
WHAT
If you don't know where you are going, you might just get there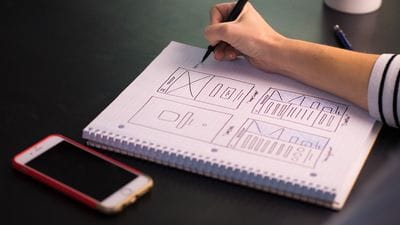 I am planning the launch of my new website in March and so am going through the same planning process I do with my clients. Who is my ideal client? What is my business model? Where do I want to be in 5 years? What are my important measures and drivers?
Creating a website really brings into play a lot of questions and forces you to revisit your business. It has been a really good exercise for me to do again after 5 years. So much has changed in the field of marketing and I have narrowed my target market with laser like focus to create really value for those I am best able to serve.I challenge you this month to really ask yourself what does great look like and work back from there. Have the answer first. Check out your marketing maturity here or take our SMB Ready to Grow Survey.
Customer experience
HOW
Data is the Glue
This week I interviewed Paul Roetzer about his book The Marketing Performance Blueprint. He has some great tools on his site around metrics. The challenge is most of you dony look at the measurement of your marketing activities. Here are some great
template tools
Paul has designed that might help you use the data to make better marketing decisions.
customers
WHY
Method in their Madness
I love Method. They know who they are and why they are different. Their product is awesome and their quirky sense of humour appeals to me. Their clean happy campaign is really funny. Check out their website. It is easy to see how the people against dirty have a winning formula. Watch their video here.
Customer 2
WHO
Understanding who you most want to have as a customer is a key exercise that most businesses don't spend the time doing and yet it effects everything you do. Download our
buyer persona template
here and start honing in your marketing activity to just those you serve best.
Trust
WHEN
You can plan forever but you have to implement. To have a planner that focuses your efforts and measures the results is a key. Here is the planner I use with clients on my templates page.

APPSME
This
appsme
is an awesome tool to create an app in less than 10 mins. Sure, if you want it to be mega useful, you need to put in more time, but it is a really easy to use infrastructure and free for the basic app. Lovin' it. Great for retail or trades and other businesses that want to share their knowledge i.e. training, consulting etc.
Share any ideas you might also have.
Read more: http://www.womensnetwork.com.au/blog/start-with-the-end-in-mind#ixzz3ZF1GVkWN

Author:
Danielle MacInnis
About: Dan is a customer centric marketer and the owner of MacInnis Marketing a company that creates sales and marketing systems to attract customers and employees to companies that they love.
Connect via:
Twitter
LinkedIn
Post comment