Nail salon - building a better customer experience
Posted by Danielle MacInnis on 22 April 2018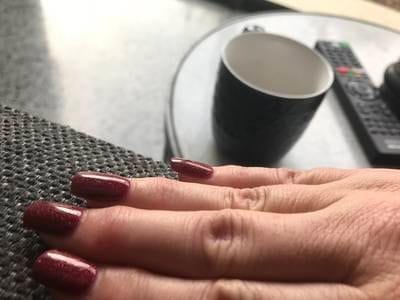 Being one of four girls the latest fad we are all trying is getting our nails done. You see nail salon's popping up all over the place. Honestly, there would be 6 in my current shopping precinct and I have now tried them all. It is interesting to know what makes a great experience versus a terrible one. Here are my ideas about what makes the key difference.
1. The ambiance
To go get your nails done for most women is a chance to escape the daily grind. It is 45 mins where you can be creative and choose a color that reflects your personality or fashion sense, stop and have some much needed me time and enjoy being with other women. Most of these salons really don't understand that the way their salon looks, feels and smells makes a big impression. My favorite salon has a clean, friendly space with comfortable seating and a large tv with music videos for those who don't want to engage and just get lost for a while. The comfort factor is huge!
2. The Smell
Several salons that I have been in a rush to seat you and put your hands in a bowl of warm acetone that smells really bad and isn't great for your hands. My favorite salon wraps the nails individually and you don't smell anything when you are waiting for the previous colour to be removed. They offer you bottled water.
3. Care
You can see when care is taken in doing your nails. It is just like painting a house, preparation is key. Asking you politely what you would like and then advising you is a part of the experience. Giving you a hand massage and using a lotion that smells lovely makes you feel special at the end of the treatment.
4. Clean
You ask yourself, is the floor clean? Are the benches wiped down? Is equipment sterilized correctly? These are all questions you think of when entering a salon for the first time. It is amazing how many of them are very dirty. Keeping the area clean and not reusing items that have been used and not cleaned is a big turn off.
5. Friendly
Many of the nail salons are run by immigrant communities. They can upskill quickly and earn an income which I think is fantastic. However, there is a difference between feeling welcomed and isolated. When some of the staff chat away in their own language the whole session it can make the client feel unwelcome and uncomfortable. Those that make the time to connect in little ways really build rapport and a returning clientele.
6. The Little Things
Having an iPhone charger, bottled water, nice oil burner, magazines, foot massager, booking online and getting service immediately, adding to the service offering to make you feel pampered. Most are trying to compete on price, but really if they differentiated themselves via the customer experience, we would pay for it. I am hoping as this marketplace matures that more salon owners will see the benefit of asking for customer feedback and adjusting their service accordingly.
7. Price
The difference between a bad nail job and a great one is about $10. Most are charging for SNS somewhere between $30-$40. For most of us, this is something we do every 2-3 weeks and it is a little luxury. The price has not been cost prohibitive, but the service is. I will not go back to some of the salons because of the staff attitude, cleanliness or quality of the service but price hasn't been a key factor.
This video made me laugh. Maybe you can relate

Author:
Danielle MacInnis
About: Dan is a customer centric marketer and the owner of MacInnis Marketing a company that creates sales and marketing systems to attract customers and employees to companies that they love.
Connect via:
Twitter
LinkedIn
Post comment