Marketing Training Online
Posted by Danielle MacInnis on 27 June 2016
Marketing training that is easy to do for small businesses is sometimes hard to find. I found a great training session that I wanted to share with you and it is FREE.
SkillShare.com has a great course called The Marketing Lifecycle - Build Systems to Grow Your Brand.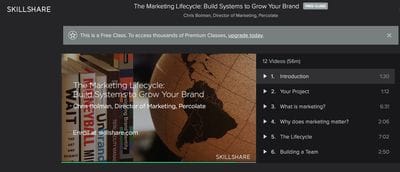 Author:
Danielle MacInnis
About: Dan is a customer centric marketer and the owner of MacInnis Marketing a company that creates sales and marketing systems to attract customers and employees to companies that they love.
Connect via:
Twitter
LinkedIn
Post comment