Marketing Plan 2018
Posted by Danielle MacInnis on 5 December 2017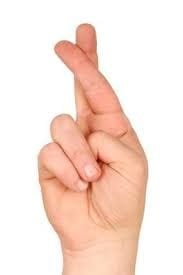 As 2018 fast approaches how many of you are planning for 2018? I imagine most are struggling just to make it through until Christmas. I understand totally. I have a few tips to assist you from our resources.
Marketing Templates - Have a look at our marketing planning folder with some great easy to use marketing templates.
Kick Start 2018 with a well thought through plan.
Don't cross your fingers. Hope is not a strategy.

Author:
Danielle MacInnis
About: Dan is a customer centric marketer and the owner of MacInnis Marketing a company that creates sales and marketing systems to attract customers and employees to companies that they love.
Connect via:
Twitter
LinkedIn
Post comment