Marketing more important than ever
Posted by Danielle MacInnis on 27 May 2015
Last year I spent 3 months travelling around Australia working with medium sized business CEOs. They have identified that they need to invest in their marketing strategy because their current sales approach is no longer working. Their sales approach has been by-passed by their customers and has become less relevant. We know that up to 75% of the sales cycle is now done by the customer online, talking with friends, researching, and looking at reviews, even before they engage with a company's sales rep. What was really interesting for me, is that what many of these businesses had not identified is that customers have to be at the centre of their business and marketing. This was a new concept for many, along with customer lifetime value, the concept of owning a customer for life, not just for one transaction.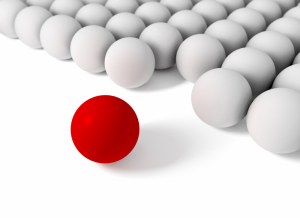 Differentiate or die
Customers will choose on price when they cannot see a difference between your product or service and that of a competitor. The biggest point of difference for many businesses is a customer centric approach. That is, taking an outside in approach to all activities through the lens of the customer. This is a point of differentiation that is hard to replicate. According to Forrester, "80% of businesses believe they deliver an excellent customer experience but only 8% of customers agree". And as Ranjay Gulati explains "it would be hard to find a CEO who would tell you that his or her firm isn't customer-centric already. And that's exactly where mass delusion begins for most companies". So, most companies think they are differentiating by providing excellent service but in reality their customers don't think so.
No longer a number's game
Successful marketing is no longer about who can scream the loudest about their products. Marketing is no longer a number's game, it is a relevance game. Marketing has become about understanding how the customers' behaviours have changed and how to engage them with their preferences. Now to get the customer's attention, businesses have to evolve their approach to be customer centric. This requires a mind shift for many organisations and has to start at the top and filter all the way down through the culture. When you think about it, it is hard to go from thinking about your business for the last 1015 years, and shifting from focusing on your products to focusing on your customer, if it is not what you are used to. We do what is comfortable and easy and it is hard to embrace change.
Customer centric the new game changer
What exactly does being customer centric mean? It means putting the customer at the centre of your business. It means being useful and helpful and a partner in their buying journey. This customer centricity has been fueled by customers having access to more information and better communication tools which has empowered them to make decisions without the need to consult with a seller in a business. This shift has outplayed the traditional sales representative and left him floundering.
Who are your ideal customers?
Most businesses say "anyone with a pulse", but in fact we know that is not true. There are only certain customers that you serve best. Only some customers are great to deal with and are highly profitable. These are the customers you want to build your business around, not anyone and everyone. Profiling your customers and identifying who is a fit and who is not has many benefits, not to mention it makes it easier to attract these customers and market to them.
Customer centric culture
Being customer centric needs to be driven across the entire company. It is a culture that focuses on the customer. You can't fake it. The starting place for developing a customer centric orientation is to start with customer feedback. Understand what your customers wants and needs are. How can you serve them better? To embed the customer centric orientation and the passion for being helpful, useful and delightful you need to have passion for this within your values. These values also need to be recognised and rewarded so they are visible and embraced by all staff.
Customer journey mapping
A great way to start the process of orientating your business around the customer is to map out the journey your ideal customer takes when engaging with you. What are the delightful moments and potential opportunities for disappointment? By doing this with your entire staff you can start the process of thinking like your customers. It is important to understand that every touch point along your customer's journey is important to manage.
Be responsive, active, and engaged
Everyone has those times when we have been disappointed by an experience, but now we are likely not only to tell our friends but also tweet it, put it on Facebook or leave a review online as a way of venting. While some businesses fear that kind of transparency, those that embrace it and take action when things go wrong (as they will) are likely to win more fans than they lose if they show they care.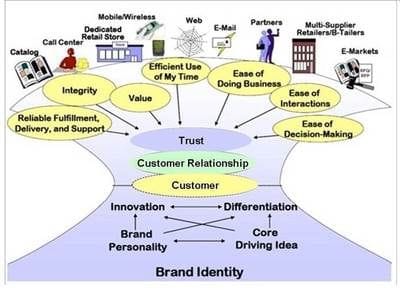 Customer Orientation
There is nothing like seeking feedback from your customers. They are the custodians of your brand. They can tell you why they choose you or ignore your offering. By having your customers' input captured as often as you can, you can ensure you are creating real value. Being able to collaborate with customers is the new frontier of transforming cutting edge companies. Some companies invite customers into their boardrooms, and to have personal profiles and do mystery shopping but whatever the role, having customers as part of your business is vital.
Sponsor customer initiatives
The best way to build a customer orientation is to create room for it. Sponsoring customer initiatives have become more recognised. Here are some examples of how companies are making my life easier:
Hygienic wipes at Woolworths for the trolleys
Colour coding and personalising your banking online
Using your mobile number instead of carrying loyalty cards
Sending a reminder for a flight the night before and allowing me to check in using my mobile
Emailing me details of the latest release book from my favourite author
The future of marketing: Customer Journey
If you continue to market and sell using a product centric model you will be ignored as part of the customer's buying journey. It is time to shift to an approach that lets the customer guide the experience. Buyers will continue to become more knowledgeable and social. They are now embracing mobile technologies and connecting with tools that allow them to amplify their opinions. This is no time to be a dinosaur, it is time to align your business to your customer's journey. There are more tools available to assist you to listen, pre-empt and provide delightful experiences than ever before, you just have to create the environment and mission around your customers' needs.
How have you changed the way you do business to be more customer centric?

Author:
Danielle MacInnis
About: Dan is a customer centric marketer and the owner of MacInnis Marketing a company that creates sales and marketing systems to attract customers and employees to companies that they love.
Connect via:
Twitter
LinkedIn
Post comment