Posted by Danielle MacInnis on 25 May 2016
Being a company that stands for something goes beyond the product or service. It is embeeded in your culture and the "Way we do things here." Getting that systemof beliefs or values right for a company is sometimes their greetest challenge. It could mean reviewing who they have employed or are going to employ, which customers they choose to service and their very business model. This E-book by Moo.com covers some of the core ideas around Living your Brand from the Insidide Out.
Key themes are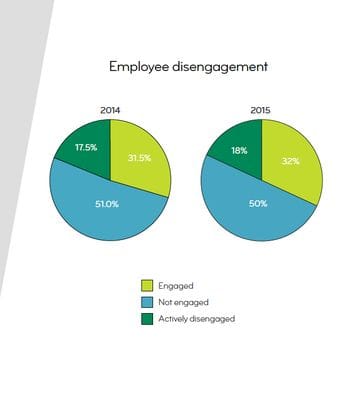 1. Employee culture contributes to your success - in 2015 Gallup Poll did a survey of employee engagement:
How engaged are your employees?
2. Happy the employees the better brand awareness, attract better customers and employees.
3. Happy employee is 21% more productive
4. SHare the brand story - they why, hopes and values of the business
5. Build the rituals that hold as a group together. Friday casual day, drinks after work. Birthday celebrated etc
6. Create a comfortable office atmosphere - a space to decompress
7. Eliminate barriers - open plan
8. Foster employee innovation