LinkedIn New Retargeting Tools
Posted by Danielle MacInnis on 8 June 2020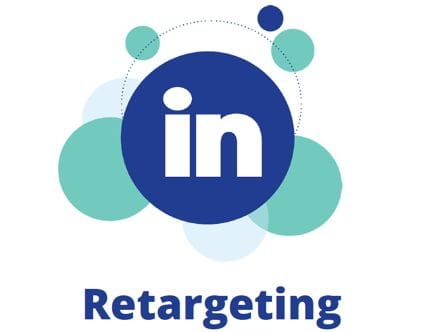 Now LinkedIn have followed Facebook with its new offering of retargeting. Up until now we haven't had retargeting on LinkedIn and now based on an Ad or a form you can retarget those prospects that are most interested in your offering. Some advertiser say that they are getting a 20% conversion rate using these new tools. If you're unfamiliar with the word, "remarketing" is usually defined as a "second chance" attempt at marketing to somebody who's visited your website.
We know the value of segmentation and a funnel and finally we can do both. This opens up a whole new way to target B2b customers. AJ is a LinkedIn expert and in this video below he expains in this social media marketing video how to use this new medium well.
According to Marketo personalized retargeting increases conversion rates by 13 times. This is massive when you consider that 96% of all website visitors will not convert. Hence the importance of retargeting can not be overlooked in the slightest.
Keys:
Matched audience list - segment by company name, look-alike lists
Make your click through match more cost effective
Company growth rate - you can use this as a segmentation tool
You need a company page to advertise
More information visit the Marketing and Advertising page on LinkedIn
Also our Knowledge Centre

Author:
Danielle MacInnis
About: Dan is a customer centric marketer and the owner of MacInnis Marketing a company that creates sales and marketing systems to attract customers and employees to companies that they love.
Connect via:
Twitter
LinkedIn
Post comment