Key marketing dates for sales promotions till January 2021
Posted by Danielle MacInnis on 14 October 2020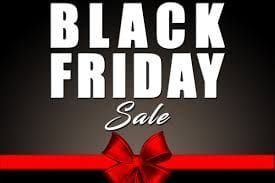 With less than 10 weeks till Christmas businesses should be crazy busy trying to prepare for a on and offline shopping frenzy. Businesses have to try and make up some of the lost sales especially in retail. THere are a few key sales opporunities coming up in the digital calendar and some best practices to watch out for.
1. Halloween -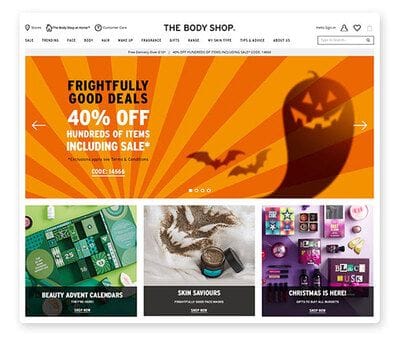 October 31st - Use to be low key in Australia but now every retailer has climbed on this calendar activity to generate interest and visibilty for their brand. Did you know Halloween is the fourth most popular holiday after Christmas, Thanksgiving, and Easter? This is the time when customers go crazy with shoppingUsing this theme you can create some interesting bundles, offers and engagement. Using words like spooky, creepy, in your campaigns will emphasis the theme and generate awareness.
Showcase your products and services on your social media platforms, email marketing and website by using Halloween themed marketing. Adding in some spooky images, creating ghostly videos and changing the naming of products can all be used to add a bit of interest to your marketing throughout October. You can also temporarily change your social media profile pictures and cover photos to ring in the changes.
Add treat bags to orders - maybe a free candy?
Add a ticker to your email signature.
2. Black Friday - Cyber Monday - is the next big retail online date that consumers will be waiting for. Even in the lead up to this event you can be teasing your audience with the sort of specials you are going to create for this special sale event. And it doesn't always have to be discounts. It can be free shipping, loyalty points doubled, value add gift and much more. The Black Friday Sale originated in America as a sale following Thanksgiving, the first sale of the busy Christmas period. This year it starts of Friday 27th of November. You can also use this event to build your subscriber base. Add Black Friday notices throughout the purchase process, in order to prevent transaction cancellation caused by the client failing to notice the sale.
Adding a countdown sends a clear message to the users that if they don't act fast they will lose the opportunity to enjoy the Black Friday sale. This urgency is an important buying motivator that has been proven to have an impact on sales and conversions.
A Deal an Hour
For high traffic stores, having an hourly deal covers several bases at once. Not only does it encourage spending but by keeping the Black Friday deals a surprise and changing them often, it keeps your customers coming back.
Gift Guide
Creating a gift guide can make it easier for shoppers to find what they are searching for.
Sneak Peak
Create a gif or video of products that will be on sale, while mentioning their promotion before the big day
Take Advantage of Hashtags
When marketing for Black Friday you should be taking advantage of Black Friday focused Instagram hashtags in addition to your regular hashtags. You'll want to include hashtags such as #blackfriday #cybermonday #sale #blackfridaysale #blackfridaydeals. This will allow you to reach customers who are specifically looking for deals over these days.Don't forget to use #blackfriday2020.
Offer the discount off GIft Cards
Sometimes we are not ready to pick something but want the special. Offering the discount off your gift cards is another great idea.
Here's a list of digital channels you can use to help promote your sale Black Friday deals in order to drive traffic to your online store.
Online Store (obviously)
Email
Facebook Page Post, Stories & Ads
Instagram Post, Stories & Ads
Display Ads (retargeting ads included)
Search Ads (Google Ads)
Affiliates, Cashback Sites and Coupons Networks
3. Christmas - come December lots of Christmas marketing has already well and truly commenced. Some start October. With COVID this year it is likely that many of us will be shopping online. After Cyber Monday finishes the CHristmas marketing can get into full swing.
Gift guides - these are really important as they save the shopper time. You have done all the leg work
Gift bundles and hampers - where you edit a collection for the perfect gift and price point
Gift Cards - are usually popular and having a sale on these for last minute shoppers is helpful
Share your baking tips if you have edible products
Suggest corporate gifts
Last but not least, I used Ubersuggest to search for related keywords.
Being clear about your returns policy, having a online assistant and sharing popular gifts on social media re all popular marketing tactics. Again like the ideas on Black Friday you can do a count down, create specials and #tags. #last minute gifts #stocking stuffers #xmas

Author:
Danielle MacInnis
About: Dan is a customer centric marketer and the owner of MacInnis Marketing a company that creates sales and marketing systems to attract customers and employees to companies that they love.
Connect via:
Twitter
LinkedIn
Post comment