It's time to move from excel to a CRM
Posted by Danielle MacInnis on 26 August 2016
At the first meeting with a small business one of the questions I ask is where is their database of clients and prospects. The usual response is it is in an excel document, in MYOB or in outlook. The problem with all of these choices is that these formats:
1. Don't allow for marketing, ie email communications, segmentation and customer insights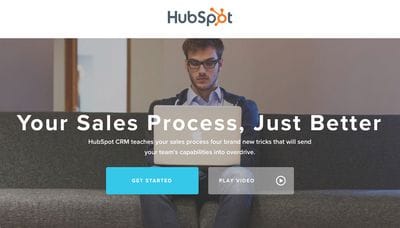 2. Are not easily sharable between team members and sales and marketing
3. Are not integrated with social tools like LinkedIn, Facebook and Twitter for added insights and connection opportunities.
Here are my list of Five FREE CRM tools that would be worth moving to as soon as possible.
1. Pipedrive - this is an awesome simple CRM tool to use and can work on your mobile device as well as laptop. It has basic segmentation, forecasting and some social intergration.
2.Nimble - is an integrated CRM with social and is great for prospecting with some forecasting capability
3. Hubspot CRM - a new free offering with all the capability of larger CRM providers
4. Zoho - good tool that is ideal for start ups and small teams with some email templates built in and form capture.

Author:
Danielle MacInnis
About: Dan is a customer centric marketer and the owner of MacInnis Marketing a company that creates sales and marketing systems to attract customers and employees to companies that they love.
Connect via:
Twitter
LinkedIn
Post comment