Is your Marketing Funnel Upside Down and Leaking?
Posted by Danielle MacInnis on 4 July 2017
Is the sales funnel upside down? Is your funnel leaking?
MECLabs have a great video around this and the micro yes's you need at each stage and where the leaks happen.
A good resource is Watertight Marketing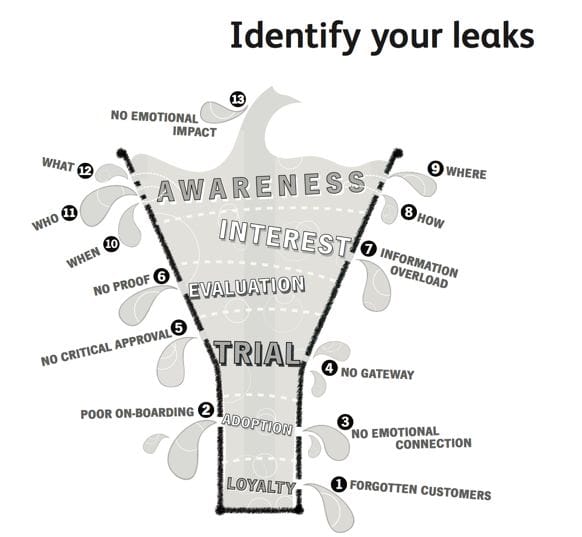 Author:
Danielle MacInnis
About: Dan is a customer centric marketer and the owner of MacInnis Marketing a company that creates sales and marketing systems to attract customers and employees to companies that they love.
Connect via:
Twitter
LinkedIn
Post comment