How to use Tik Tok to market your small business
Posted by Danielle MacInnis on 20 May 2022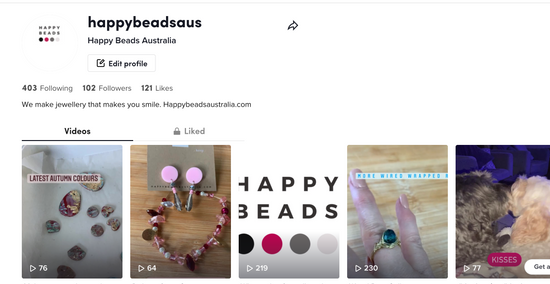 1. Create interesting and creative content.
Your content will make people want to watch your TikTok videos and follow your account. Try to be as creative as possible and post entertaining and informative content.
2. Use hashtags.
Hashtags are a great way to get more exposure for your videos. When people search for hashtags related to your topic, your videos may appear in their results.
Good hashtag generator, Intact allhastag
3. Geotag your videos.
TikTok allows you to geotag your videos, which means you can tag the location of the service or product. Geotag tool allows you to geotag your images along with Geotag Photo Pro for the iPhone
There are various ways to use social media for marketing your business. The most important part is understanding your target audience and social media platforms. Once you know that, it's easy to create content that will reach them.
For example, if you are a small business that sells handmade jewellery, you want to focus on platforms like Instagram and Pinterest. These platforms are visual and are perfect for sharing pictures of your products. You can also use hashtags to make your content more visible. Like my business Happy Beads Australia.

Author:
Danielle MacInnis
About: Dan is a customer centric marketer and the owner of MacInnis Marketing a company that creates sales and marketing systems to attract customers and employees to companies that they love.
Connect via:
Twitter
LinkedIn
Post comment