How to build something people want? Customer Insight
Posted by Danielle MacInnis on 29 October 2015
It is a simple answer. It is not the saying build and they will come, it is ask, and they will tell. The fastest way to grow your business is to build a customer centric product or service: that is a service or product that your customer wants. It is a simple concept. You need to do your research. You need to talk your customers. Growth hacking is all about seeking out the pockets of insight to find the next pocket of value.
Customer Insight is the intersection between the interests of the consumer and features of the brand. Its main purpose is to understand why the consumer cares for the brand as well as their underlying mindsets, moods, motivation, desires, aspirations, and motivates that trigger their attitude and actions. (wiki)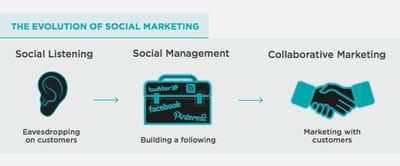 Look at your own data. What is happening with your sales process? Where are the dips? Where are the patterns? What is the context? You need to talk to your customers and staff to make better informed decisions. We do business with people. The more that you can humanise your business the better you will grow.
Let your customers know what you are working on, so you can fastrack good ideas and stop bad ones. Yes it is vulnerable to ask your customers but do you want the real answers?
What are some of the best questions you can ask your customers?
My top 5 Customer Questions
Why did you decide to buy our product or service?
If you were describing us to a friend what would you say?
What is an another complimentary product or service you would like to see from us?
How could we improve our service with you?
What is another brand you love?
We love to use the wufoo.com survey tool but visit the tools we love page for more options to survey your customers.

Author:
Danielle MacInnis
About: Dan is a customer centric marketer and the owner of MacInnis Marketing a company that creates sales and marketing systems to attract customers and employees to companies that they love.
Connect via:
Twitter
LinkedIn
Post comment