Have you planned your 2021 marketing strategy?
Posted by Danielle MacInnis on 11 January 2021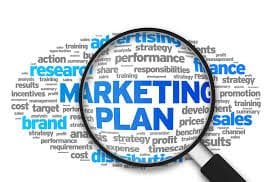 A marketing plan is one of the best investments you can make in 2021. Failing to plan can see marketing dollars invested in the wrong tactics and this wastes time and money. Before you can start a marketing plan you need an overall Business Plan. This outlines
A review of existing financial performanceObjectives
Strategies
Value proposition (products and services)
Sales
Marketing tactics including the 7Ps of the marketing mix
Operations
Financial forecasting
Staffing
Potential threats and challenges
Tactics
The business canvas is a great template to start with for a business plan.
A comphrensive marketing plan that ensures you have planned well for the coming year is something we can assist you with. It includes your
Forecast
Budget
Marketing Key Strategies and Goals
Campaigns to reach those goals
Marketing Planner
Contact us today and get a plan for 2021.

Author:
Danielle MacInnis
About: Dan is a customer centric marketer and the owner of MacInnis Marketing a company that creates sales and marketing systems to attract customers and employees to companies that they love.
Connect via:
Twitter
LinkedIn
Post comment