Great marketing video resources
Posted by Danielle MacInnis on 11 July 2015
Marketing Videos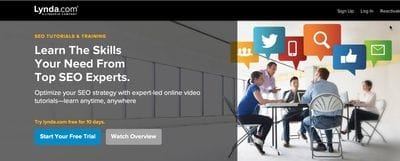 There are some awesome video resources out there for a small business. I have collected a few that are worth knowing about.
1. David Koch website - Kochie's small business builders has interviews with small businesses
2. Marketers Playbook - is a thought leadership series
3. Lynda - a great resoirce for learning some skills
4.You Tube - there are plenty of marketing videos that can teach you heaps. My channel I follow some great thought leaders
Join our marketing resources portal for great tips, templates and tools today for less than a coffee a MONTH!

Author:
Danielle MacInnis
About: Dan is a customer centric marketer and the owner of MacInnis Marketing a company that creates sales and marketing systems to attract customers and employees to companies that they love.
Connect via:
Twitter
LinkedIn
Post comment