Customer Experience Stats you need to know
Posted by Danielle MacInnis on 14 November 2016
This is an exerpt taken from The Seventh Era of Marketing blog.
While most business leaders admit the importance of customer experience, few understand what it takes to become a leader. For marketers, this is a major area where we can deliver value across the organization. But even we need to better understand what it means before we start investing in the experience. Here's 97 statistics that will give you perspective:
$41 billion is lost by U.S. companies alone each year due to poor customer service. (NewVoiceMedia)
75% of brands do not know what engagement means, but are measuring "it." (ThinkJar)
60% of consumers have higher expectations for customer service now than they did just one year ago. (Parature)
Loyal customers are 5 times as likely to repurchase, 5 times as likely to forgive, 7 times as likely to try a new offering and 4 times as likely to refer. (Temkin Group)
A 2% increase in customer retention has the same effect as decreasing costs by 10%. (Leading on the Edge of Chaos, Emmet Murphy and Mark Murphy)
Engaging with customers equals 40% more revenue per person. (Bain and Company)
89% of consumers have stopped doing business with a company after experiencing poor customer service. (Rightnow Customer Experience Impact Report)
A customer is 4 times more likely to buy from a competitor if the problem is service related verses price or product related. (Bain & Company)
Research shows that 55% of consumers are willing to pay more for a guaranteed not just promised good experience. (ThinkJar)
86% of consumers are willing to pay more for an upgraded experience. (ThinkJar)
To read more stats go here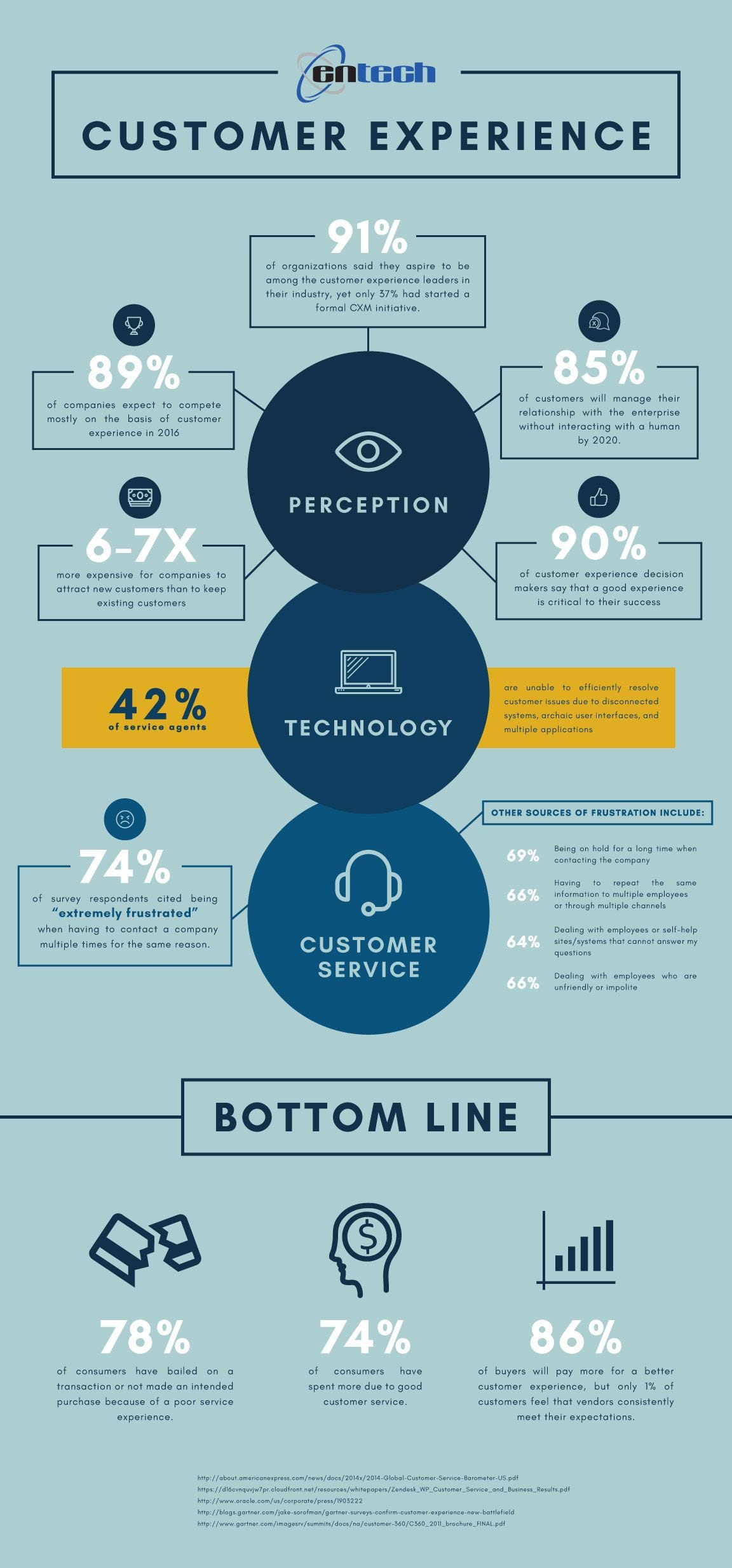 Author:
Danielle MacInnis
About: Dan is a customer centric marketer and the owner of MacInnis Marketing a company that creates sales and marketing systems to attract customers and employees to companies that they love.
Connect via:
Twitter
LinkedIn
Post comment