Companies simply haven't caught up to the fact that marketing 
drives the sales motion.
Posted by Danielle MacInnis on 21 May 2021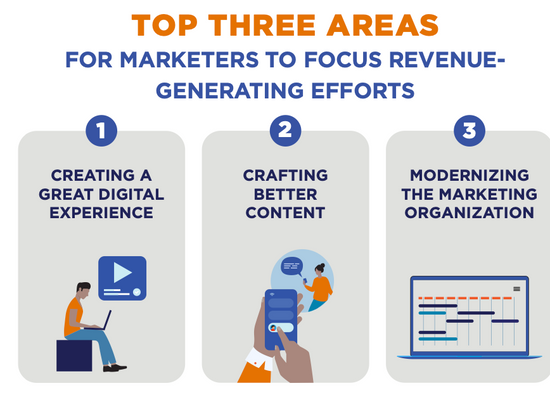 Companies simply haven't caught up to the fact that marketing drives the sales motion. Three trends at the moment are influencing the customer journey are:
self-reliant buyers,
shifting consumer behaviors and
digital disarray have on marketing.
What should companies be doing?
They should be focusing on
that digital experience,
content strategy and
omnichannel should be top priorities.
A Cisco study found that 80% or more of buying consideration happens before anyone speaks to a salesperson, even in the B2B space. This is the self-reliant buyer anonymously researching products and services online.1
"If you're not doing marketing well, you're missing out on the 80%, not maximizing revenue and leaving yourself open to competitive threat," says Mark Phibbs, vice president of marketing at Cisco. "You're also going to see AI take over a lot of those traditional sales roles, and marketing needs to be the ones driving it."2
According to a study by the CMO, The self-reliant buyer has put marketers at the center of the sales action. This has made marketing more valuable than ever. Practically every marketer in our study says the shift to the self-reliant buyer and digital- first environment has increased marketing's value in the organization. According to Forrester Research, 68% of B2B buyers find going online superior to interacting with a salesperson.
Marketing takes on much more than revenue, such as brand-building, digital experience and personalized content. All of these marketing activities require budget and are essential in courting the self-reliant buyer.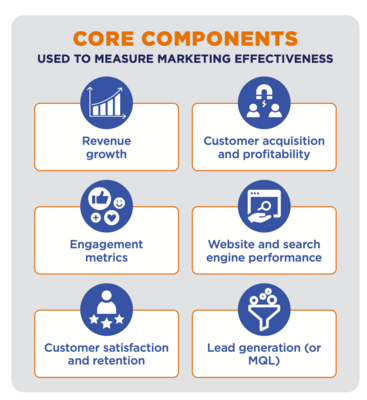 Revenue growth is largely out of the scope of marketing's control. Marketers spend much of their energy attracting and engaging the right audience and making sure people have the right experience. Then they hand marketing leads over to sales to convert them. Most leads can fall by the wayside because sales people decide which leads to focus on, often picking only those with the highest deal-size potential.
Educating the company about marketing: measuring the full value of marketing, misunderstanding of the new buyer's journey, lack of clarity regarding the ownership of outcomes, and unrealistic expectations from sales is a big hurdle. They need to understand that lead generation and demand generation are the result of brand recognition, engagement, personalization and other marketing activities that is, everything must come together to ease the path of purchase.
If the company doesn't get this, there will be problems downstream.
Footnote: 1,2

Author:
Danielle MacInnis
About: Dan is a customer centric marketer and the owner of MacInnis Marketing a company that creates sales and marketing systems to attract customers and employees to companies that they love.
Connect via:
Twitter
LinkedIn
Post comment