Are QR codes the next marketing shiny thing?
Posted by Danielle MacInnis on 4 July 2021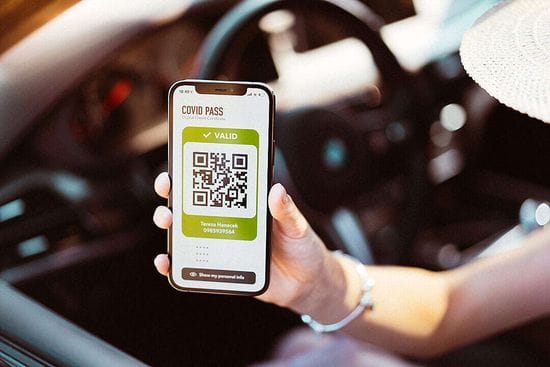 It seems that the with the COVID lockdowns we are all getting us to using QR codes for checking in, but how can marketers take this new behaviour and leverage it for marketing purposes?
From small retail stores to niche popular luxury brands, QR Codes are a point of fascination for all categories of businesses. QR Codes add an edge to the customer experience that a company provides. QR Codes have seen diverse applications in every possible industry over the past two decades of its existence. Why didn't they first catch on? Most smartphones required a third-party app to read them adding another step to the already clunky process. Now, however, most smartphones have native QR code readers, making the process much smoother.
Although QR Codes were created as a technology to keep track of product inventory, it has become so much more today.QR codes are not right for every company. However, several businesses have found innovative and unique ways to not only get you to scan their code but boost their brand awareness in the process.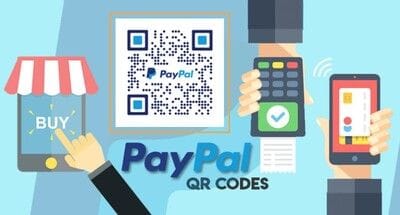 Paypal revolutionized the way cashless transactions are looked at by adding QR Codes to the equation. The cashless payment systems that help in making purchase quicker and transactions easier is especially attractive to millennials.
Starbucks was another restaurant that adopted QR Codes in a variety of forms with the focus of increasing coffee sales. Starbucks incorporated QR Codes in its promotional campaigns like print ads with People magazine and also in outdoor ads in major cities of the US by printing QR Codes on flyers.
Nike took QR Code marketing to the next level when they used custom QR Codes to create customized shoes for customers. This campaign resulted from Nike's collaboration with WeChat, the famous messaging app from China. To start with, the customers first had to scan a QR Code to follow Nike. The users then had to click a colorful image of their choice and send it to Nike which would be followed by receiving a response from Nike with their customized shoe that matched the colors in the picture.
Most airlines show how QR Codes can be useful in the travel industry.This code helps passengers use their mobiles for quicker check-ins by adding QR Codes to the boarding pass.
QR Codes today are a game-changing technique of combining the physical and digital business worlds. QR Code-based campaigns act as a gateway for directing traffic generated offline to gain online visibility. They provide for an array of applications for increasing ROI to the business. With the growing awareness of QR Codes and the raising fondness of millennials towards them, the number of mobile devices to access QR codes is expected to reach $1billion by 2022.
Here are some other ways to use QR codes
Direct clients to your resume, LinkedIn profile, or website.
Use a QR code in a direct mail piece, business card, or postcard to provide a discount.
Give customers an inside look at your new Facebook promotion.
Share a digital menu for your restaurant, food truck, or catering company.
Direct users to download your app.
Take them to a page with more detailed information that wouldn't easily fit in a print ad, such as a product sheet or pricing list.
Deliver step-by-step instructional videos or a printable setup sheet.
Have the QR code send a tweet when scanned, or check in with Foursquare
Let them enroll in an event such as a webinar.
Use the QR code to let customers send themselves a reminder via SMS.
Link them to a special "exclusive" YouTube video.
Deliver AR content.
Just like SMS marketing is on the growth path in marketing, now to are QR codes as they become part of our everyday life with COVID checkins.
The fastest way to get a QR code (for free) is over at QR Stuff. For a small fee, you can also get scan analytics.
If you're looking for something a bit more stylish, RCode Monkey designs codes in much the same way as a logo by allowing you to choose colors, size, and design.
Limitations:
Limits of this style of Communication
QR codes take users to one specific URL and that is it. Depending on the reason for using a QR code, it might be more beneficial to direct them to your website where you have a live chat function or encourage them to like your Facebook page so you can continue the conversation.

Author:
Danielle MacInnis
About: Dan is a customer centric marketer and the owner of MacInnis Marketing a company that creates sales and marketing systems to attract customers and employees to companies that they love.
Connect via:
Twitter
LinkedIn
Post comment