A Great Digital Marketing Strategy
Posted by Danielle MacInnis on 17 July 2022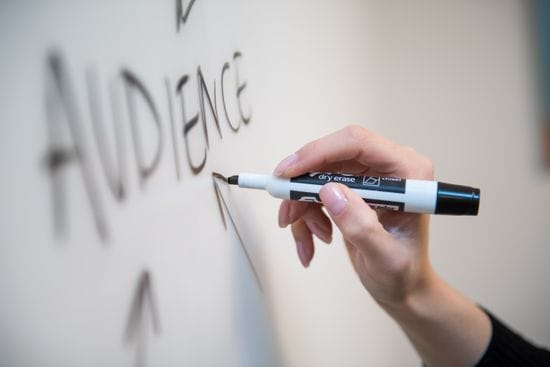 Every experience you create, from content marketing to paid search, should be part of a strategy that moves you closer to your digital marketing goals. You need to be intentional with your marketing strategy and not just have an email strategy, a LinkedIn page, or good SEO. It simply isn't enough.
If you want to stay relevant, you need a robust digital strategy that helps you create and distribute the right message to the right people, through the proper channels, at the right time. In today's fast-paced, digital-first economy, it's essential to have an online presence. Marketing on multiple digital channels with diverse content allows you to give consumers more opportunities to connect with your brand.
An excellent digital marketing strategy is a comprehensive game plan that outlines how you'll communicate with your target audience across digital channels. It's a big-picture view that considers your customers' needs, the specific channels you'll use, and your overall business goals. It then lays out specific actions to achieve them.
Step 1. Do a content audit
A content audit systematically analyses and assesses your website's content. The final objective is to reveal strengths and weaknesses in your content strategy and content development workflow and adapt your content plan to your current marketing goals. It can benefit companies of any size, from small businesses to corporations. You can audit your internal content, such as blog posts, news, educational materials, product descriptions, and landing pages, or your external publications. You can also assess other types of content, such as video, PDF, or interactive content, such as quizzes, tests, and games. Regular, well-conducted content audits can help you identify content that needs to be improved or can be repurposed into other formats. However, the problem is that such content often gets buried and rarely revisited and reused. This is unfortunate for some, as updating and repurposing existing content can be one of the most efficient content marketing tactics.
Examine how you can reach potential customers, how your digital strategy can help you achieve your goals, how long it will take, and how much budget will be required.
You can catalogue your content by the following categories:
Buyer's journey stage (awareness, consideration, decision);

Content type (blog post, manual, product description, landing page);

Content format (text only, images/video present, with/without call-to-action);

Number of words;

Date of publication or last modification;

Content hub (or cluster);

Author (if you have multiple writers on your website).

You need to start your inventory by collecting all the URLs of web pages you want to analyze. The most effective way to get these is to use an online content audit tool like Semrush Content Audit.
2. Establish your goals.
Think about where you are today with your digital strategy and where you want to be tomorrow. Measuring your marketing efforts is critical to success regardless of which digital channels you choose. It helps you understand what is working and whether you're achieving a return on investment. Start by defining the KPIs and metrics you'll use. These will vary for each channel and could include impressions, click-through rates, conversions, cost per acquisition, and more. Then be sure to constantly test, analyze results, and adapt to deliver high-performing experiences that resonate with current and potential customers.

According to Demand Metric, content marketing generates three times more leads per dollar than traditional marketing and costs 62% less!
3. Understand your target audience
Understanding your audience and the best ways to reach them is essential. You can start by creating audience personas that represent your ideal customers. Consider their needs, wants, demographics, and barriers. Think about their habits, where you can find them, and how your personas change depending on the channel. This will help you understand the best ways to reach them, guide your messaging, and influence your SEO search. Using this information, determine which channels to use for each persona.
4. Choosing the right strategy
There are many kinds of content, and creating the right mix is essential to success. Equally important is connecting with the right audience, communicating the right messages, and inspiring the right actions. You should define your content mix with topics and messaging for each, the audience for each asset, who will create it, how it will be distributed, and how it will be measured. The goal is to create a balanced diet of content delivered on the highest-performing channels in the right place.
5. Email Marketing
Email is a great way to generate more leads, increase sales, and improve conversion rates. A survey by Content Marketing Institute found that 79% of B2B marketers credit email as the most effective distribution channel for demand generation efforts. It also creates real ROI. According to Litmus, email delivers $36 for every $1 spent. An email nurture campaign can lead potential customers through the sales funnel and encourage them to act—visiting your website, reading a blog or eBook, making a purchase, or leaving a review. Emails create ongoing conversations with your customers through valuable content and promotions that keep them choosing your brand over others. But you must make the conversations short, sweet, relevant, and highly targeted. If an email appears spammy,
it won't get opened and could lead customers to disconnect from your brand. So could too many emails. Identify and segment your audiences, plan your cadence, and do A/B testing of subject lines, headlines, and offers.
6. Social Media
A study by the Pew Research Center found that 72%of American adults use some type of social media. And according to Statista, they're spending an average of 2 hours and 25 minutes daily on these sites. This data shows that social media is one of the most efficient ways to connect with consumers who are actively engaged online. Because so much social content is generated daily, you must consider how you implement your social strategy. It should define which platforms you'll use, what you'll post on each, in what order, and how often. The more detailed your plan, the more effective it will be. Keep in mind that different social channels have different audiences and different types of content that perform best. For example, LinkedIn is often more appropriate for business customers than Facebook or Instagram. Use your personas to determine which platforms are most appropriate to target, then tailor your content accordingly. It's important to test your social campaigns continually, including visuals, messaging, posting frequency and times of day, and days of the week. This will help you see what's working and what isn't and adapt to quickly changing trends, so your brand stays relevant. While likes and followers are great, don't use them to judge a campaign's success. Engagement, click-through, and conversion rates are the best ways to measure the effectiveness
Create a basic social media plan, determining which platform to use, your goals for each, and how you'll test. Your metrics could include impressions (views), engagement (click-through and bounce rates), and conversion rates. A best practice is to compare the ratio between impressions and engagement.
Increase Audience Engagement
Identify the most engaging types of content for your audience;

Figure out topics your visitors are interested in; and

Determine what kind of content generates the most social engagement.
Improve Conversion Rate
Identify which pages offer the best user experience for your visitors;

Find the content that generates the most leads; and

Define the most efficient content types for each stage of the buyer's journey
7. Website
Optimize your website with the right keywords. Search engine optimization (SEO) is optimizing your website to earn higher search engine rankings and increase organic traffic. That means using SEO keywords on your home page, product pages, content offers, leadership pages, and more. Start by listing keywords that are very relevant to your brand or product, being sure to cover a broad range of topics. Consider your business, the market you're playing in, your product advantages, and your competition. Then research how frequently they're being searched, how much competition there is, how the words are trending, and alternate keywords to consider. There are plenty of free and paid tools like SEMrush, Moz, Google Trends, or the robust Ubersuggest tool to help you find and compare keywords, discover other suggestions, and determine the best ones. High-volume or "popular" keywords have many more businesses competing for them, so it's harder to rank high in search engines. Often, low-volume or low-competition words suit your business better—especially if they are very niche to your brand. Another good strategy is to use related words. Stringing more words together that accurately describe what your brand or product does can also help you identify high-impact words that fall within your budget. Using a mix of these tactics can be very effective.
Once you have your keywords, use them on all your web pages, metadata, and image alt text. Metadata helps search engines interpret your web pages and their relevance to a search. Alt text provides a text-based alternative for search engines to read and interpret images.
8. Pay Per Click
Pay per click, or paid search, is the process of purchasing search engine ads to generate relevant web traffic. It's a top-of-the-funnel activity and is good for finding people who've already demonstrated some interest in your product or category by searching. Google Ads is most common, but you can also use LinkedIn Ads, Facebook Ads, Bing Ads, and Yahoo Gemini. According to WordStream, businesses earn an average of $2 in revenue for every $1 they spend on Google Ads. And 41% of clicks go to the top three paid ads. You bid on keywords to target your paid search ads, usually paying a higher price for more general words. The more you narrow it down, the less you'll pay, which can help keep your budget intact. Once you've selected your keywords, use them in your search ads and web pages. Ensure your ads send readers directly to relevant pages on your website—not your home page. TIP: Google searches on your competitors and topics to see what ads come up. List the competitor, what they're saying, if they have any offers and if there is any crossover with your messaging?????.
9. Put your plan into action

Taking the time to create a well-planned digital marketing strategy will give you a framework to ensure you have a strong digital presence and deliver the right experiences to consumers when and where they're ready to buy. This template might assist.
10. Measure, refine, learn and improve
There is no point in marketing unless you make better business decisions each time. To do this effectively, you need to measure everything you do. We are lucky that most marketing leaves a data trail that we can use to see what our customers and prospects are doing. We can always ask for direct feedback for those indicators we can't see. I do a monthly marketing report for each client so that we can learn and improve. This can be a difficult challenge with data spread on different systems. Still, I believe it is critical to have one overall view of the key marketing indicators because it is all about identifying those marketing activities that achieve the best results. Marketing touch points don't happen in isolation so having the right attribution model for your buyer journey is also very important.
Do you need help with your digital marketing strategy?

Author:
Danielle MacInnis
About: Dan is a customer centric marketer and the owner of MacInnis Marketing a company that creates sales and marketing systems to attract customers and employees to companies that they love.
Connect via:
Twitter
LinkedIn
Post comment