5 key rules of marketing campaigns
Posted by Danielle MacInnis on 29 March 2017
Ideally, before you plan a marketing campaign, you have a marketing plan for your business.The marketing plan is your master plan for marketing your small business. It provides the full picture of your marketing objectives and strategies for interesting your target market in your products and/or services. The marketing campaign, on the other hand, is one small piece of your marketing plan, a marketing action designed to achieve a particular objective.
When you know how your marketing campaign fits into your overall plan, you know who your target market is and how you might best communicate with them.
Planning is a key to creating a great marketing campaign. Here are the 5 core things that I believe you need to get right to run a successful marketing campaign
1. KNOW THY CUSTOMER - FOCUS ON A SMALL SEGMENT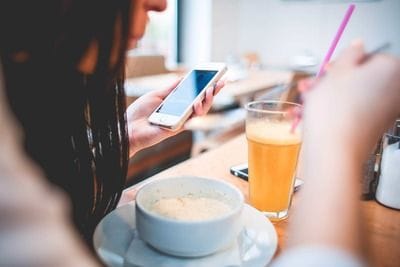 Before you start creating a marketing campaign it is critical that you have done some homework in understanding your customer. This means understanding their problems, their preferences and media habits, so take time to research the demographics of the social marketing platforms you use to share. Understanding basic demographics about your customers is helpful, but it's also a good idea to double click so you can gain a deeper understanding of what drives them to actually make a purchase. If you aren't sure of who your customers are, you could probably benefit from some market research.
The more you understand the customer you are profiling the better received your campaign will be.The language, images and placement of your campaign all depend on this. If you are targeting the middle of the bell curve, it can be difficult to create a meaningful relationship with a potential customer. It's easier to create and sustain relationships will smaller, passionate groups. Focusing on small groups gives you the opportunity to make a bigger impression and develop brand advocates.
2. ESTABLISH THE RIGHT METRICS
Understanding what the goals of your campaign are makes the whole process easier. Is the campaign about generating more leads, more sales, more awareness? Set these measures by having a clear picture of what success looks like and what it will cost. Use industry benchmarks and historical data to ensure that your metrics are realistic. Don't sacrifice quality over quantity. Above all else have a key call to action.- It could be something as simple as a percentage off coupon, or something more complex such as an hour of free consulting.
Ask yourself:
Which part of the marketing funnel are you targeting? What sort of content or campaign will resonate with those prospects?
Which topics are popular with your audience? Which of your campaigns have resonated in the past? Which ones have failed miserably?
What is there a need for? Are the same questions appearing in blog comments, on social channels and with your customer support team?
Always ask yourself how you can deliver as much value as possible to your prospects.
3. MAKE SURE YOU HAVE THE RIGHT TOOLS
If you are going to create a marketing strategy, you need to have the right infrastructure. Generally speaking this means a combination of the right Tech and resources. Tech basics for me are a CRM, form creator, email software, Google analytics, Adwords account, social media sharing software (I use Hootsuite), video and perhaps SMS. When these tools are all integrated (I use bloomtools.com) this makes the whole process of implementation and client experience seamless.
4. COMMUNICATE WITH STAFF
Spending all this time creating a campaign is wasted if internal staff are not engaged and across the marketing strategy and their involvement.Therefore communication is a critical factor, make sure that your agents know what is going to happen; explain to the team that this new technology is a tool that will in turn help them rather than purely serving the business. Ensure that they have adequate training; often different people will require different levels of training.
5. RINSE AND REPEAT
If you have success with a marketing campaign, don't just do it once. Recycle and repeat it! If it isn't broken don't try and fix it. Sure look to optimise it but often it is a matter of keep it running. Chances are some of your marketing efforts are going to attract more customers than others. Try to view both your successes and failures as opportunities to learn and improve upon your next campaign. The data from every campaign you run is valuable.
KEY TAKE AWAYS
Appeal to your target buyers
Present your product/service in real-life situations
Make the campaign easy to follow
Leave them talking about your product/service by being helpful, useful or remarkable.
Running a successful marketing campaign isn't as scary as you think but it does take practice. It is all we do. Get in touch today if you need some help!

Author:
Danielle MacInnis
About: Dan is a customer centric marketer and the owner of MacInnis Marketing a company that creates sales and marketing systems to attract customers and employees to companies that they love.
Connect via:
Twitter
LinkedIn
Post comment