2021 Messaging trends for businesses
Posted by Danielle MacInnis on 25 July 2021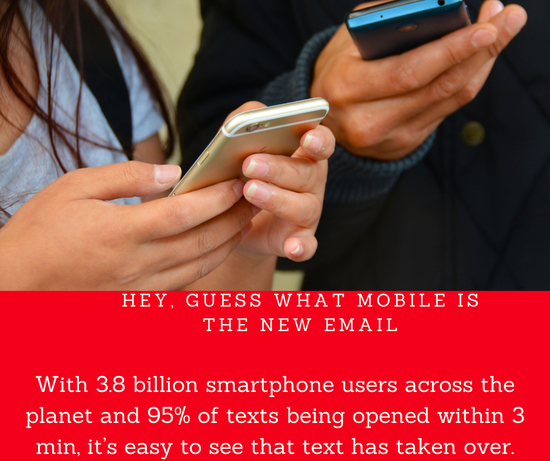 Podium has released a report with some really interesting findings andoun business messaging trends in 2021.
Here are some key take aways.
MOBILE IS HERE, IT'S UNDER USED AND YOUR CUSTOMERS WOULD PREFER IT
1. With 3.8 billion smartphone users across the planet and 95% of texts being opened within 3 min, it's easy to see that text has taken over. However only 12% of businesses are using it. TIP: add mobile to your pop up forms as an opt in.
2. Evolution of our messaging. See the image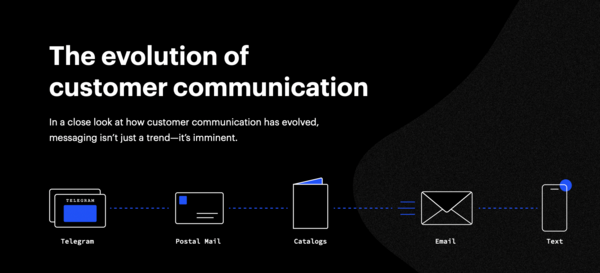 For consumers, text messaging is more prevalent than ever. According to a recent survey, text is the preferred communication channel of all age groups, including those over 60. And 40.5% of customers report being "likely" or "very likely" to switch to a different business because they offer text messaging to communicate. Despite these preferences, many local businesses are failing to close the gap. But the businesses that are successfully tapping in to messaging trends are cornering the market in significant ways.
60% of mobile messaging is done through SMS texting (or iMessage) while the remaining 40% is done via third party apps such as WhatsApp, Telegram, and Facebook Messenge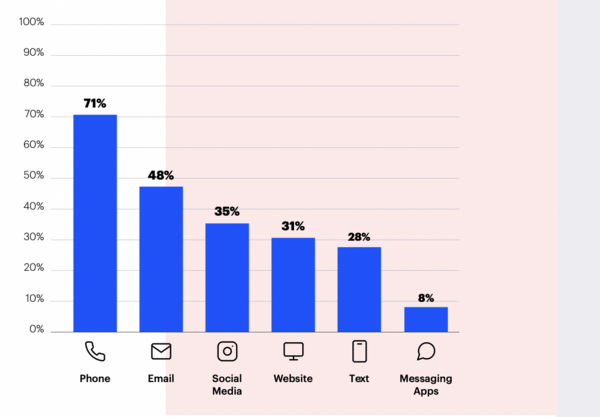 Text has a 209% higher response rate than phone, email, or Facebook. And consumers are twice as likely (1.8x) to prefer texting to any other communication method.

Text can be used as a sales tool, and a customer service tool. Email can often go into the spam folder and so SMS is a more definite way to reach customers.
Your customers of the future have grown up with mobiles
3. It is a more intimate form of communication . Smartphone users have come to associate their text message inbox with friends, family, and strong personal connections.This means that, as a local business, you have an incredible opportunity to create strong, personal, lasting relationships with your customers through texteven when you're sharing promotions or business updates. And that opportunity shouldn't be taken lightly. 24% of consumers are already conversinghaving a two-way, real conversationwith local businesses via text message. And of those who aren't, 43% want the ability to do so.
4. According to our research, 74% of consumers report that they would be more likely to text with a local business if they knew a real person was going to receive and respond to their message. When texting a customer, you should communicate this conversational feel from the get go. 50% of consumers report being more likely to respond to a text message from a business if they introduce themselves.
5. When opted in, 75% of consumers welcome SMS messages. Consumers also redeem SMS coupons an astounding 10x more than other types of coupons.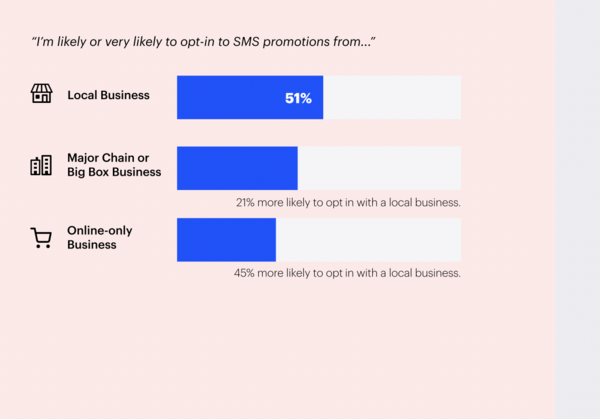 The key is knowing what your customers want, and when.According to Podium research, your customers want interactive texts sent at relevant times with content specifically tailored to their history with you.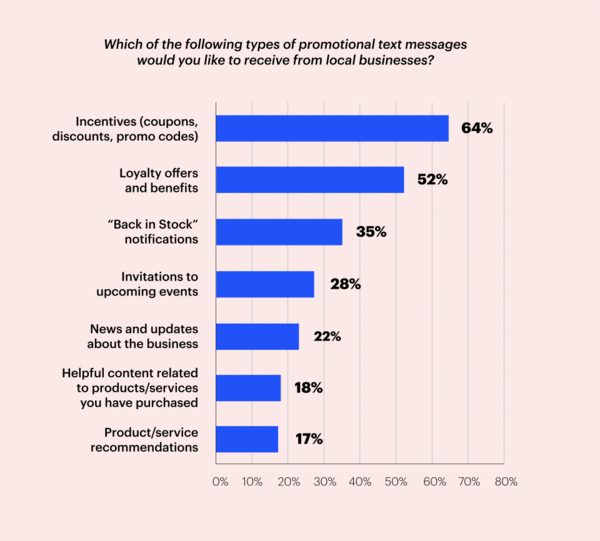 Customers want to hear from you more often than you might think. Over 60% want to hear from you at least once a week. However, going above this limit can lead to unsubscribes.
It is a great way to communicate and is worth your time to consider as part of your marketing toolkit bag.

Author:
Danielle MacInnis
About: Dan is a customer centric marketer and the owner of MacInnis Marketing a company that creates sales and marketing systems to attract customers and employees to companies that they love.
Connect via:
Twitter
LinkedIn
Post comment