ARO Systems needed a sales and marketing system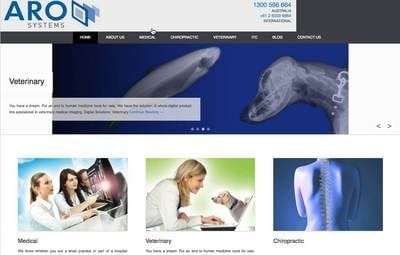 Challenge
Read Hedditch is a technical expert in medical and vet equipment. When we met Read he knew he needed help in the sales and marketing of his business. He had tried several sales people but with no sales and marketing approach, they efforts were not maximised.
Approach
We worked with Read Hedditch to create a strategic marketing and sales approach to the medical and vet fields.
Results
He now has a regular communication with his customers and regular campaigns to nurture prospects. Refining the brand and creating a new website and articulating the value proposition of ARO as well as setting up a marketing and sales system was a turning point in Read's business.
We delivered
What our client says
"Dan has worked with us over the last 24 months to build a strategic approach to sales and marketing. She has provided a soundboard and a hands on approach to our business and this has proved to be very valuable as we develop our team and marketing approach."