Put your customers at the centre of your business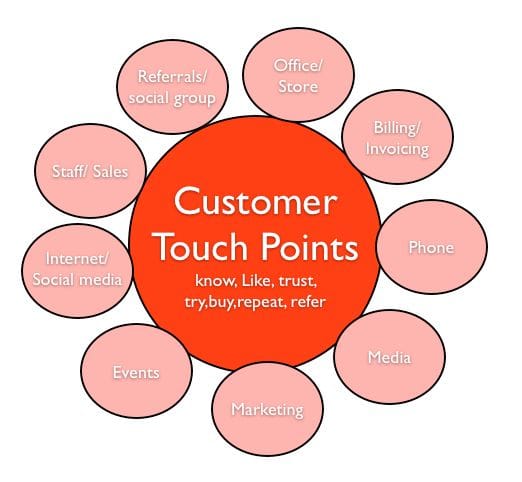 We believe there is no more important approach to your marketing than a customer centric one!
You are always competing for your customer's mindshare. In order to successfully gain their attention, your communication must demonstrate that your focus is on them. This requires an understanding of their needs a "buyer-centric" approach to demand generation. Customer Centric Marketing is all about creating a brand and a culture that focuses on the customer. All decisions are made in light of what is best for the customer, but not just any customer, your ideal customer. You can only create a delightful, "wow" experience for the customer if you create touch points for the customer to feel your brand along their journey with you. These touch points should be deliberate, tweaked, measured and everyone in the companies responsibility.
Customer Centric Marketing includes the process of Strategic Service Design. It has a few key steps. It is all about humanising marketing service.
Here is a quote that I like to explain it.
"A journey that helps companies use design to become more innovative, efficient and internationally competitive while fostering a more dynamic and purposeful culture." Better By Design
1.Customer Journey - Experience Mapping
Assess and map current customer journey
Evaluate Key Components
Develop strategy for new campaign or product
Customer journey design and implementation
2. Customer and Employee insight
Assess existing customer and employee feedback mechanisms
Create new customer insight and models
Set up and facilitate customer immersion
Conduct Research
Set up and customer and employee advocates
Set up continual learning & innovation
Establish and facilitate customer advisory boards
3. Customer Persona's
Assess existing profiles and personas
Develop personas
Develop high value account profiles and qualification guidelines
4. Nurture goals for each stage of the customer and employee journey
Assessment of goals for each stage (staff induction first 90 days)
Define metrics to track prospect progress
Assess content and experience contribution
Content design, strategy and development
Customer engagement experiences
5. Systems and processes alignment
Are you a customer centric business? Take our audit