BuildCare focuses on the customer journey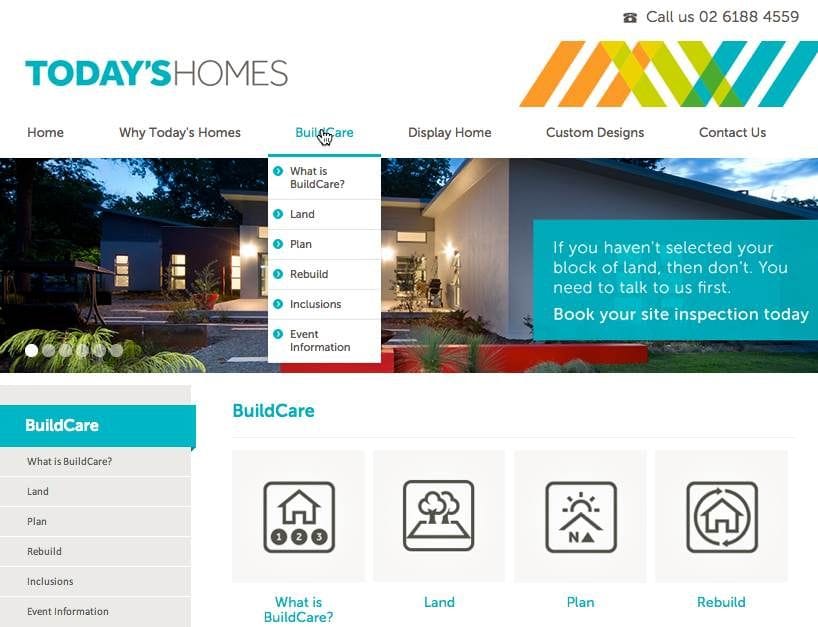 Challenge
When I met Heidi and Brendan they were ready to take Today's Homes into the future. Brendan's father Peter was looking to take a back seat. Heidi and Brendan wanted Today's Homes brand to be updated to reflect what they thought it should be moving forward.
Process
Through a process of workshops, research and insight we learnt more about the true value of Today's Homes. We set about moving the Today's Homes brand to a fresh new and relevant building company that reflected the reason customers keep choosing them. The essence was discovered and called "Buildcare". This process is second to none in the building game. This marketing journey was able to position Today's Homes so that it reflected it's true value to customers and employees.
Results
Now Today's Homes has a new identity, website and strategic marketing approach that has them moving into a new growth category for builders in Canberra.
Winner of the ACT Telstra Small Business Award 2014
Sales increased taking them from a small builder to a medium builder in Canberra
Winner of HIA Medium Builder 2103
We delivered
What our client says:
"Danielle is incredibly passionate about her work and is therefore very thorough. She took the time to understand our business and the direction we were looking to go. Danielle gave us the best advice and using all the latest technology and web based tools has helped to grow our business significantly. Wouldn't use anyone else for my marketing!" Heidi McCoullough, Todays Homes