Working with Danny Marlow we reinvented the APositive Brand and introduced the new APay sub-brand for the recruitment finance market. We continue to provide ongoing support to the sales team in terms of:
LinkedIn advertising
Google Ads
Email Campaigns
Landing pages with lead capture
Supporting events
PR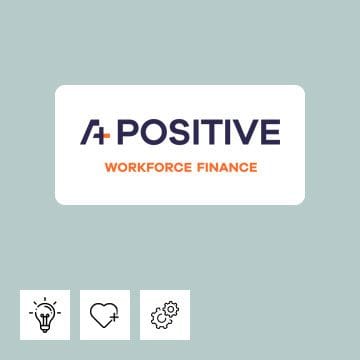 "Dan has been an absolute professional with her approach to developing a marketing concept and program for our business. Her deep marketing expertise are clearly evident through the highly structured approach taken in developing our marketing strategy. Dan's personable nature and enthusiasm make it a great pleasure to work with her."