Welcome to MacInnis Marketing Small Business Community - How to work smarter!
So glad you have decided to make your marketing a priority!
For joining our community here is a great free resources - the latest apps to run your marketing department more affordably.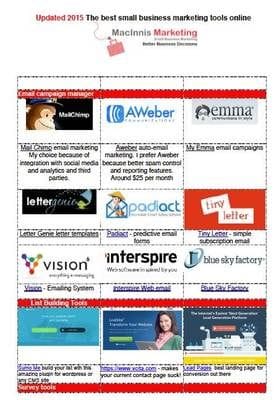 For more great resources why not join our Marketing Portal for free. We have over 250 small businesses connecting and learning from each other faster smarter ways to market their businesses.